Zucchini Pie with *Abundance options
Recipe from Molly Wills.
This savoury pie is adaptable for whatever greens and cheeses you have on hand. It is unlike a quiche in that it has no milk and fewer eggs, and needs only 20 minutes to bake.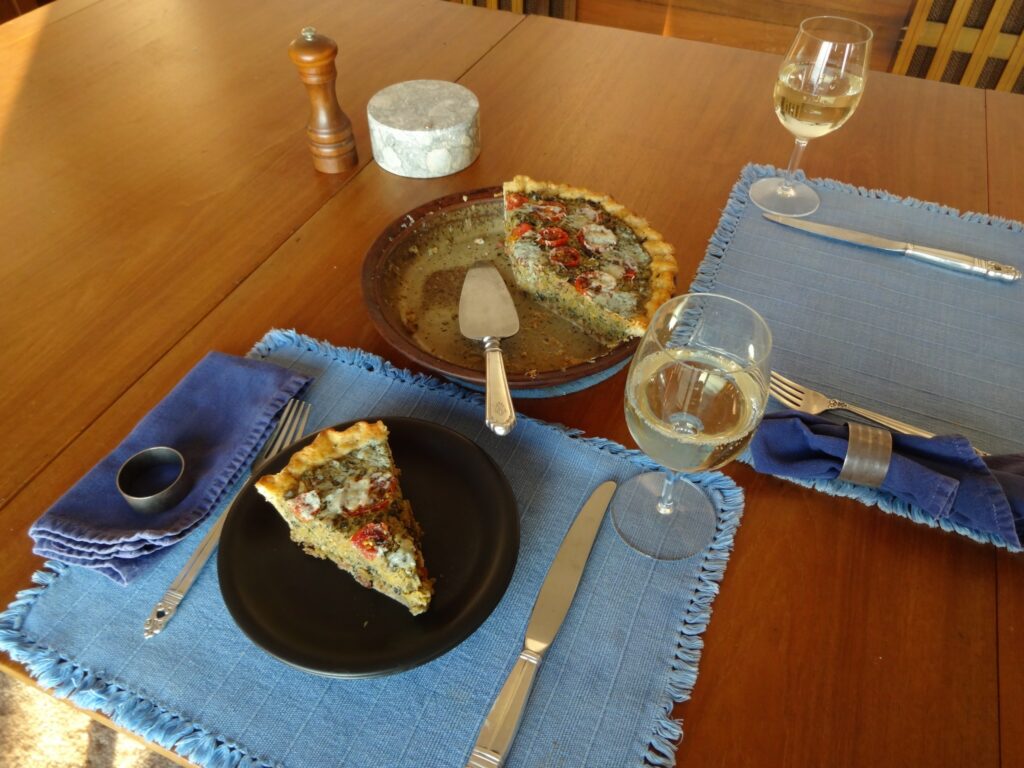 *Abundance options are variations that change with the seasons and your waistline:
May be topped with thinly-sliced tomatoes sprinkled with basil and cheese before baking.
No zucchini needed! In spring you can make this with garlic scapes, 2 cups chopped, plus 2 cups chopped greens such as spinach, lettuce, parsley, chard, kale. Any 4 cups assorted chopped greens and veggies can be put into this pie. Experiment and vary the cheeses to find your favourite combinations.
For a healthier but still delicious version, replace butter with olive oil; leave out or replace bacon with lean ham or smoked salmon, or experiment with other savoury layer such as snipped nori or dry-drained chopped kimchee; try low-fat cheeses.
You can replace crescent rolls with a crust made of ordinary 100% wholegrain or multigrain bread, including the crusts, trimmed to fit the pan. The short baking time toasts the bread without burning it. This is a good option for a smaller pie in a 9" crust with 2½–3 cups chopped veggies, 2 eggs, etc.
Read more