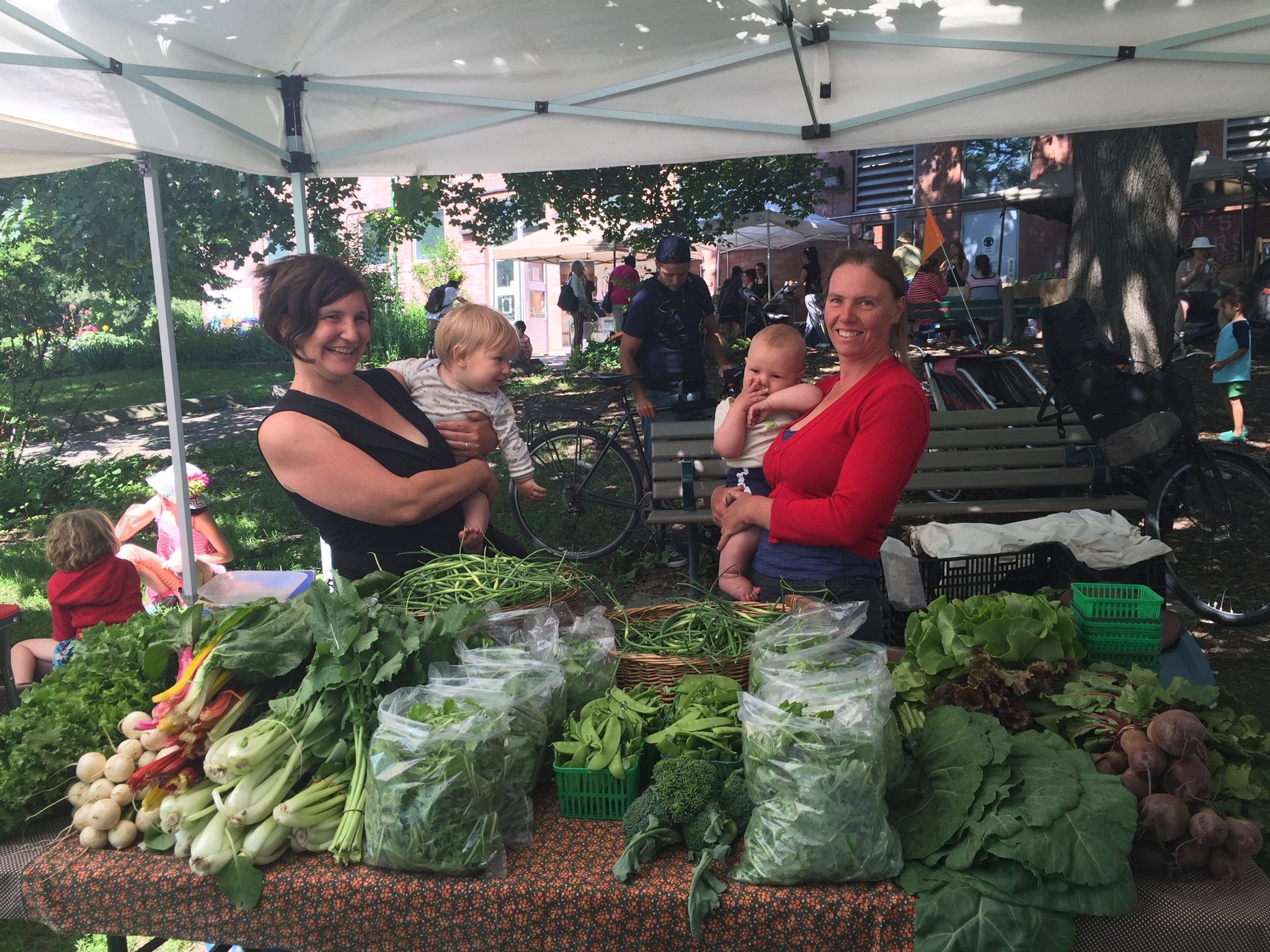 This week on the farm we've been melting under our hats. Despite the heat, Kate was able to get the last of the summer transplants out into the field while I was at Market, and now it's time to start our fall batch!
Our hot weather crops are coming along (we might even have some Summer Squash for you this week) and some of our Spring crops are still going strong.
Our peas have reached the top our the trellis in some places and the second planting has now started to fatten up, so there should be a good batch coming your way this week. As always the tomatoes have turned into a jungle before we got the trellis there up, so that will be a fun job for the weekend.
Still no chickens, but they are coming soon, I promise!
Thank you to the people who have been sending in recipes! We'll have more up soon. Here's a recipe for garlic scape pesto.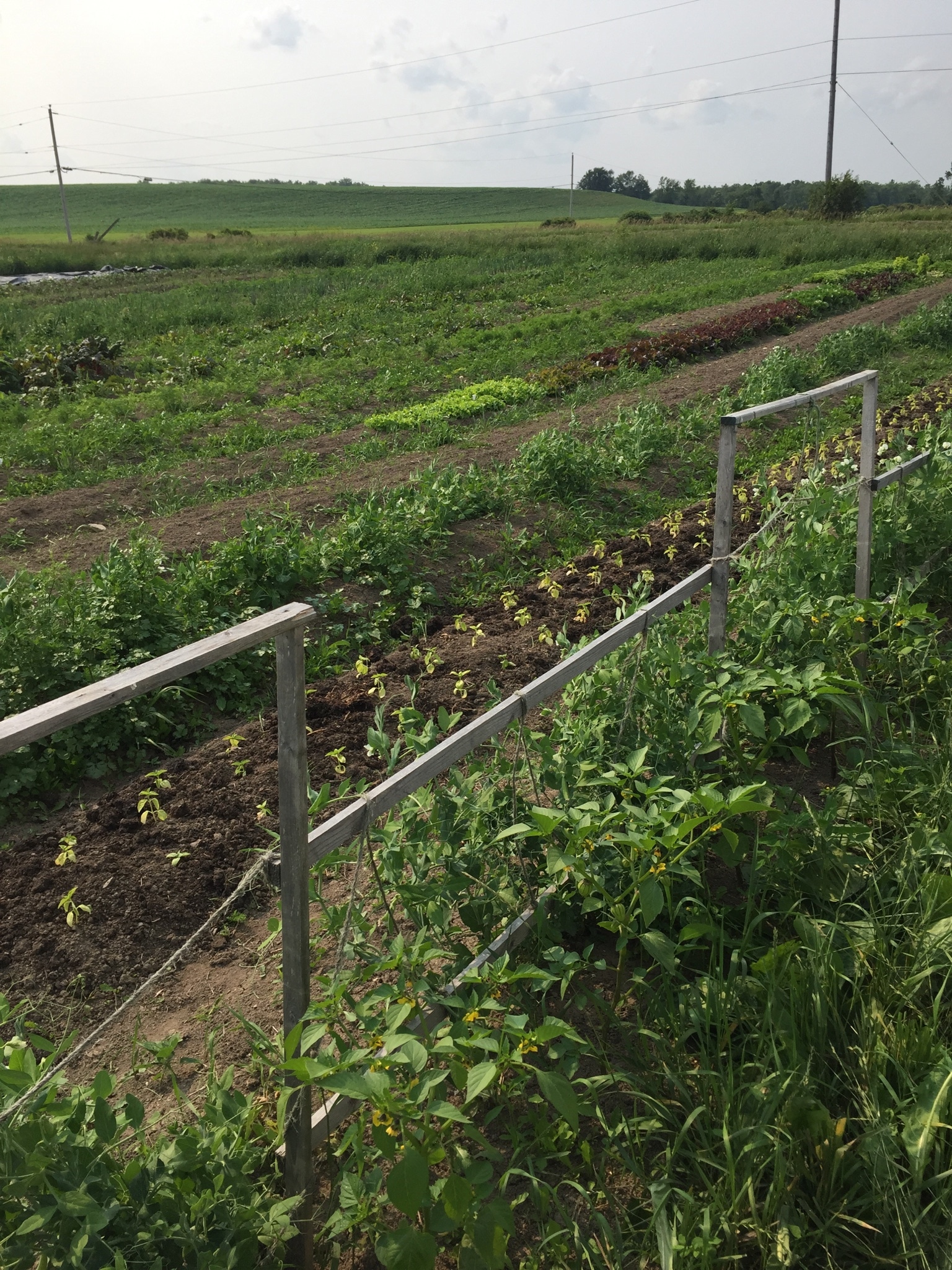 This week's line-up:
Peas
Lettuce
Mustard Greens
Endive or Escarole
Spicy Salad Mix
Cilantro
Scapes (one last time)
Salad Turnips
Some combination of Spinach, Broccoli and Summer Squash depending what the weather brings.
Sincerely,
Jenny