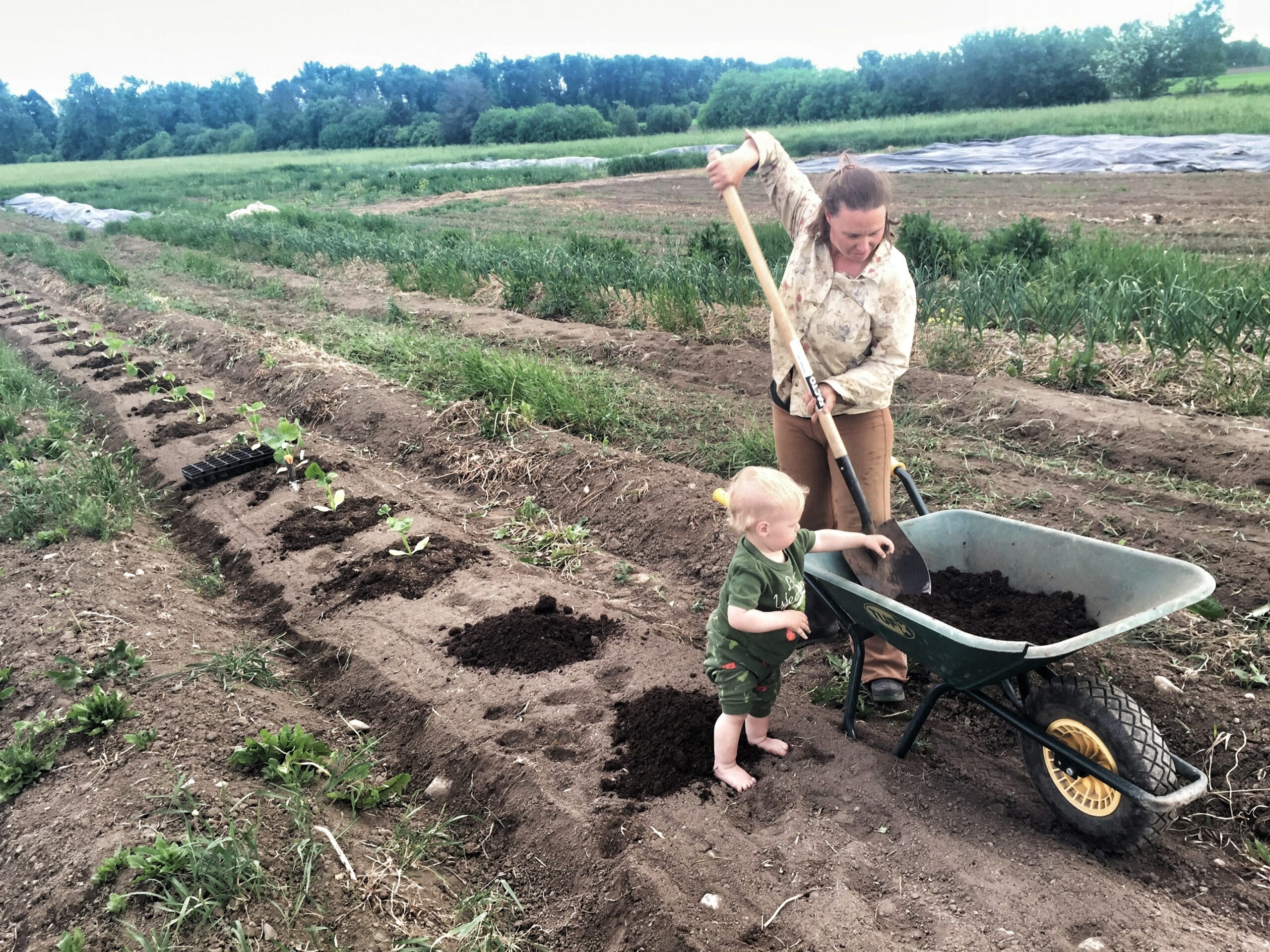 Finally rain! We didn't get the long gentle showers I was hoping for, but a downpour is better than nothing by far. I was running around this morning putting buckets under downspouts and other drips in the hope of catching as much of that beautiful water as I could.
In the photo below you can see how even with such a powerful downpour the soil is dry as a bone several inches down. Even so, the garden and I will be grateful. We are mulching mulching mulching where we can, trying to trap the moisture in the ground as the punishing heat returns.
What a lesson in humility to be so dependent on something we have no control over. The importance of building healthy living soil that will give me a little bit more flexibility when the weather is making things difficult has never been so obvious!
This Week's Shares:
Lettuce
Kale
Garlic
Onions
Basil
Some combination of hot weather crops depending on how they ripen!
Maybe peas, maybe broccoli
Sincerely,
Jenny