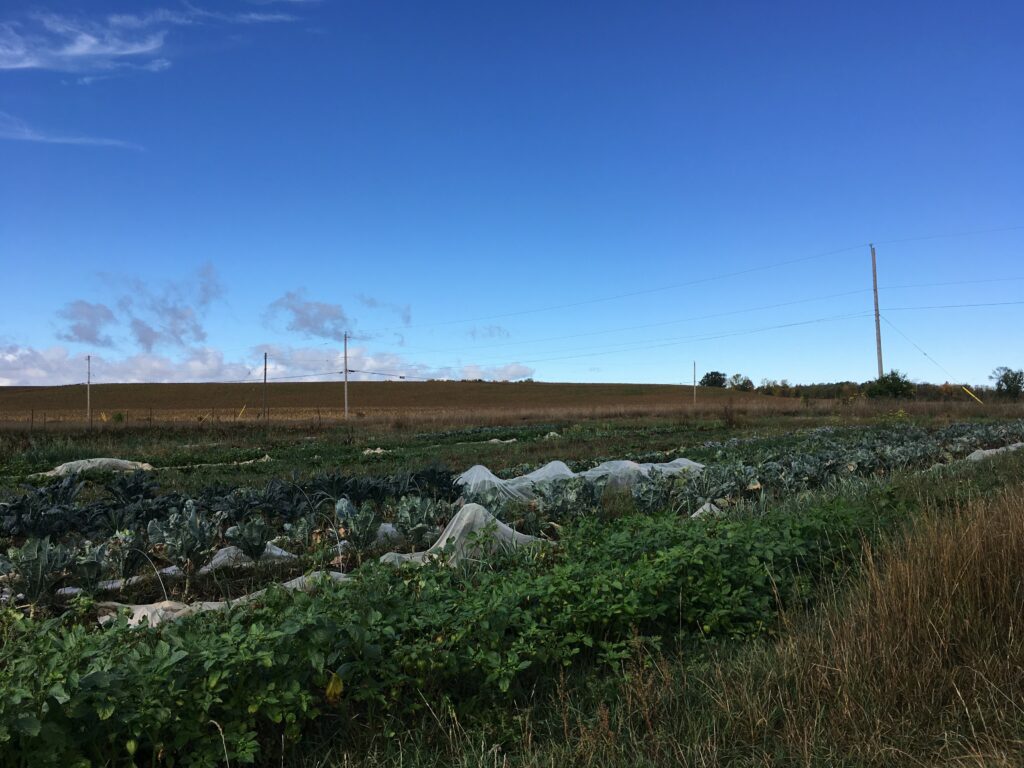 I hope some of you were able to get out for a stroll this long weekend to admire the beautiful fall colours. When all the leaves begin to turn and the night time lows drop below freezing you know it really is time to say goodbye to all those summertime crops.
Much of my weekend was spent bringing what I could out of the garden. I will send the very last of the Eggplant this week as it doesn't store for very long, and there will be peppers and tomatoes for a few more weeks but they have done their growing.
As I'm out clearing the field and looking at the crops that never made it into your shares, I'm already thinking of next season and what I might do differently. When there is a total crop failure it is tempting to just forget about planting whatever it was next year, however, looking back at previous years notes is a good reminder that each season is different and sometimes the broccoli (for example) is beautiful and the squash abundant!
The trick is figuring out what improvements can be made to free up the farmer to deal with whatever the weather has in store. But thinking about that is what the winter is for, so 'till then the garlic must be planted, the fall crops tended and five more weeks of lovely vegetables harvested. The 2016 growing season isn't over yet!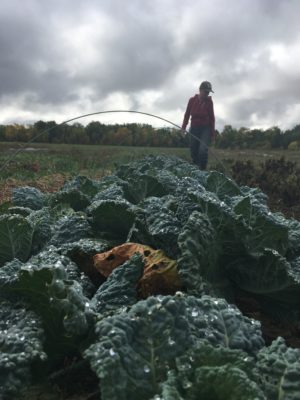 This Week's Line-up:
Beets
Apples (Thanks to the generous CSA members that brought these beauties to us, what a nice surprise!)
Kale
Peppers
Eggplant
Tomatoes (Not as sweet as they once were, but sauce worthy at least)
Spicy Salad Mix
Yellow onions
Hot peppers
Sincerely,
Jenny