Usually I try to limit weekend work to fun jobs around the farm, things that aren't critical and therefore don't feel quite like work. But sometimes there's rain in the forecast again, and Peter takes Ernest on a day long adventure to the wilds of Bellville. On such days, there is no time to putter around with flowers or weeding the herb garden! Instead, beds need to be prepped for fall planting, the garlic needs to be harvested (one third done before the rain came!), and the first flush of green beans won't wait 'till Tuesday when they are dry again. The garden doesn't know it's a weekend!
Dani and I also spent some time this past week tying-up and pruning back the tomatoes in hopes of encouraging a little ripening, I saw a few beginning to blush — come on sunshine! I also noticed lots of baby peppers and eggplants coming along, so hopefully we will be seeing more of them soon. Unfortunately I also noticed a pesky deer has been chomping off the tops of all the sweet corn plants.
With sixty acres of cow corn across the street, you might not think the deer would sniff out my few little plants, but I guess they know an organic farm when they see one! Beets, lettuce, peas and beans have all been pruned back by deer this year, perhaps the tall grass around the garden makes them feel a little bolder. It's almost enough to make me want to take up hunting. Venison sausages are pretty tasty, especially when raised on organic veggies I bet!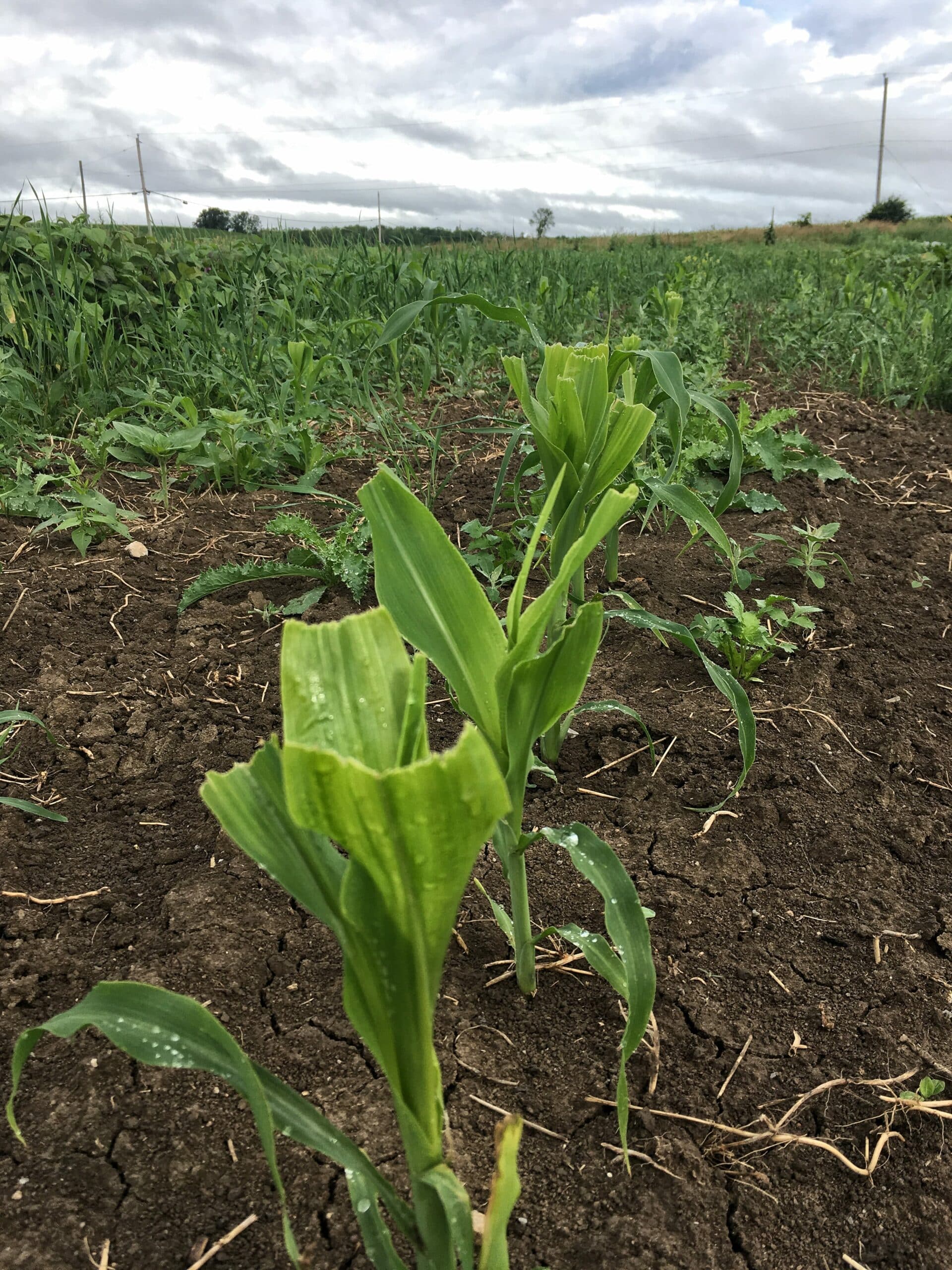 This weeks shares:
Cabbage (some green some napa)
Beets or Carrots (whichever you didn't have last week)
Beans
Garlic
Kale
Summer Squash
Cucumbers
Peas
Herbs
— Jenny