It looks like we're finally going to have a good stretch of hot sunny days, and although I don't love working in it, I do love eating ripe tomatoes!
Most of the fall crops have now either been transplanted-out or seeded. The end of July usually means the rhythm on the farm starts to move slightly more toward harvesting and maintaining rather than the earlier season rush to prep beds, plant and try to out pace the weeds! Sometimes in August we even have a chance to visit a beach once in a while — and that is where I'd rather be in this heat.
Things don't slow right down yet though!  We've still got lots more garlic, beans, and summer squash to harvest, all of the too-weedy sections of the garden to cut back, smother, or dig out if we have a crop to rescue, tomato plants to be pruned, and new lines put up on the trellis. In fact, I think I better stop hiding in my nice cool kitchen and go to it!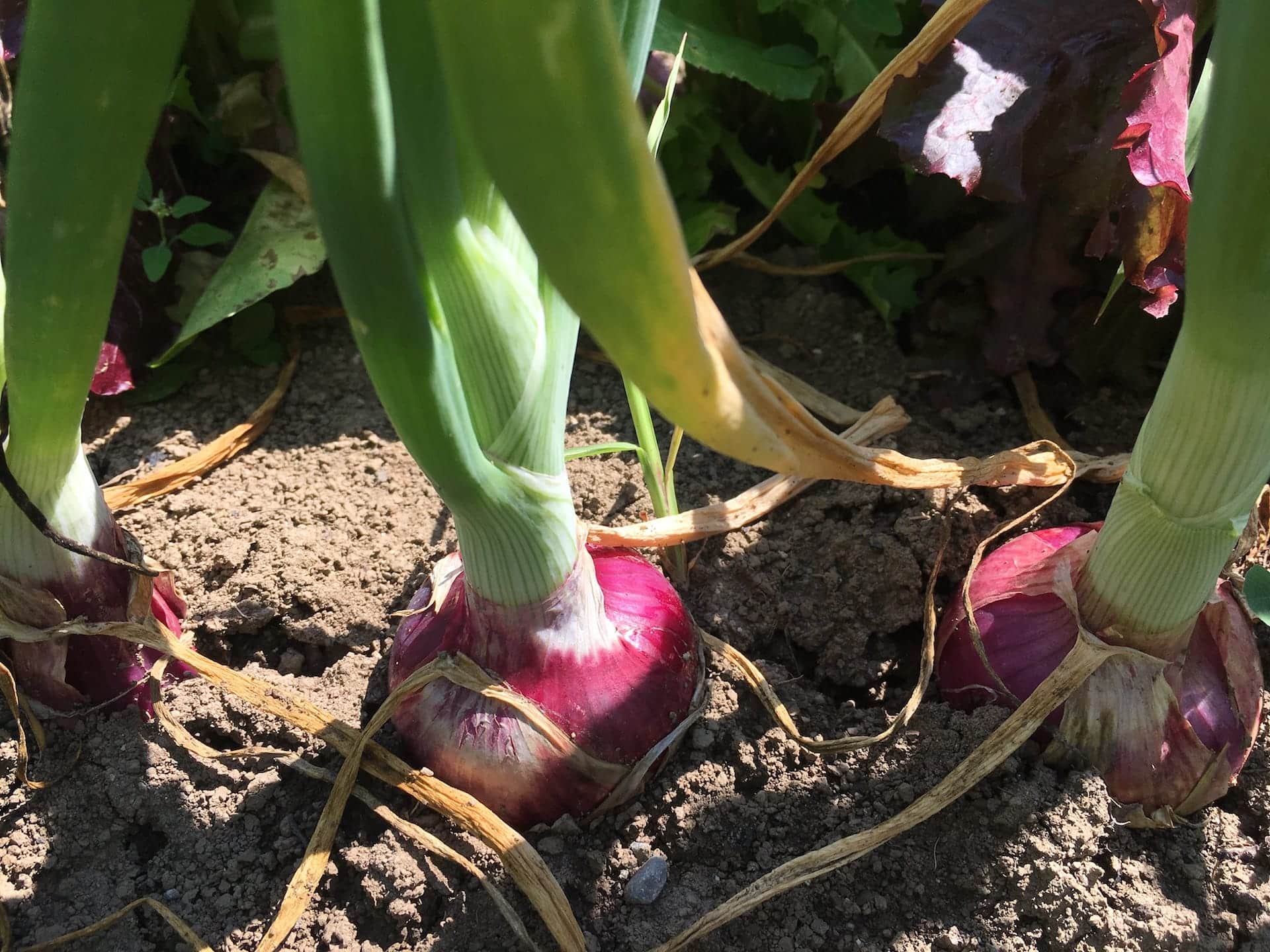 For those of you who are interested, Dani's family (Dani is working with me this season) have offered their lovely Organic and Free Range eggs to my members. I keep forgetting to put it in the newsletter, but if you like eggs, I can't think off a better place to get them for only $6! They will be in a cooler at the CSA pick-up.
This weeks share:
Beans
Carrots or Beets
Summer Squash
Spicy Salad Mix (finally a nice batch!)
Fresh Onions
Rainbow Chard
Basil
Some combination of Eggplant, Tomatoes, and Cucumbers
Herbs
– Jenny