Yesterday we had our Thanksgiving Feast outside for the first time I can remember. I hope you were all able to enjoy this beautiful long weekend weather as much as we did, thankful indeed. I am thankful too for all of your support.  Farming wouldn't be half as much fun without such a great bunch of CSA members to grow for!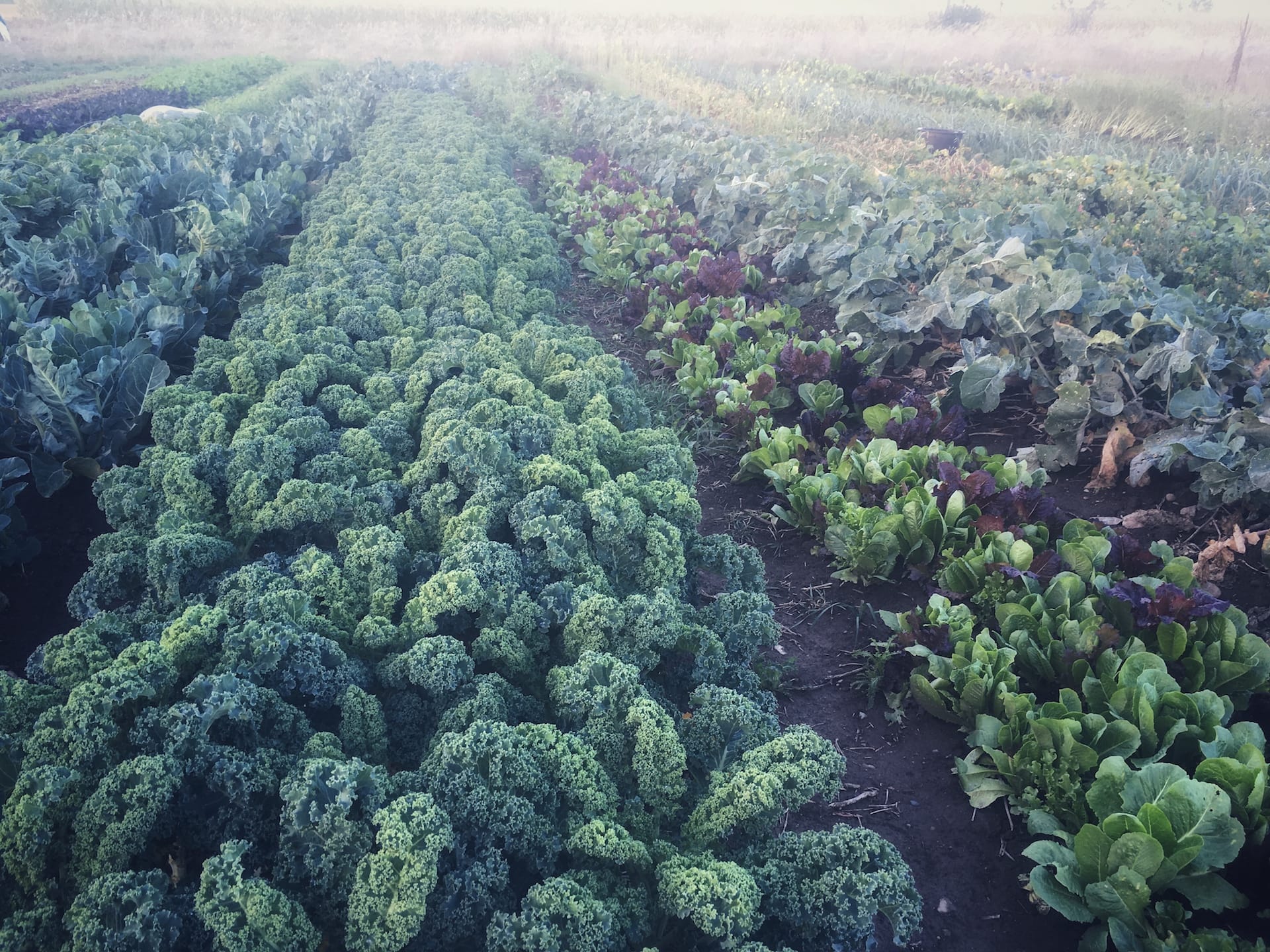 All this warmth and rain have given the garden a little late season growth spurt. Fall crops and cover crops alike are making the garden look much greener than it often does at this time of year. The garlic hasn't gone in yet, but hopefully we will get a break in the wet weather to get some beds ready soon.
If anyone is interested in joining us for garlic planting, let me know and I will happily give you a shout when the time comes.
This week's shares:
Radicchio
Carrots
Peppers
Spinach or Salad Mix
Daikon or Watermelon Radish
Kale
Yellow Onions
Beets
Tomatoes (maybe Cherry Tomatoes)
Hot peppers
Cilantro
— Jenny