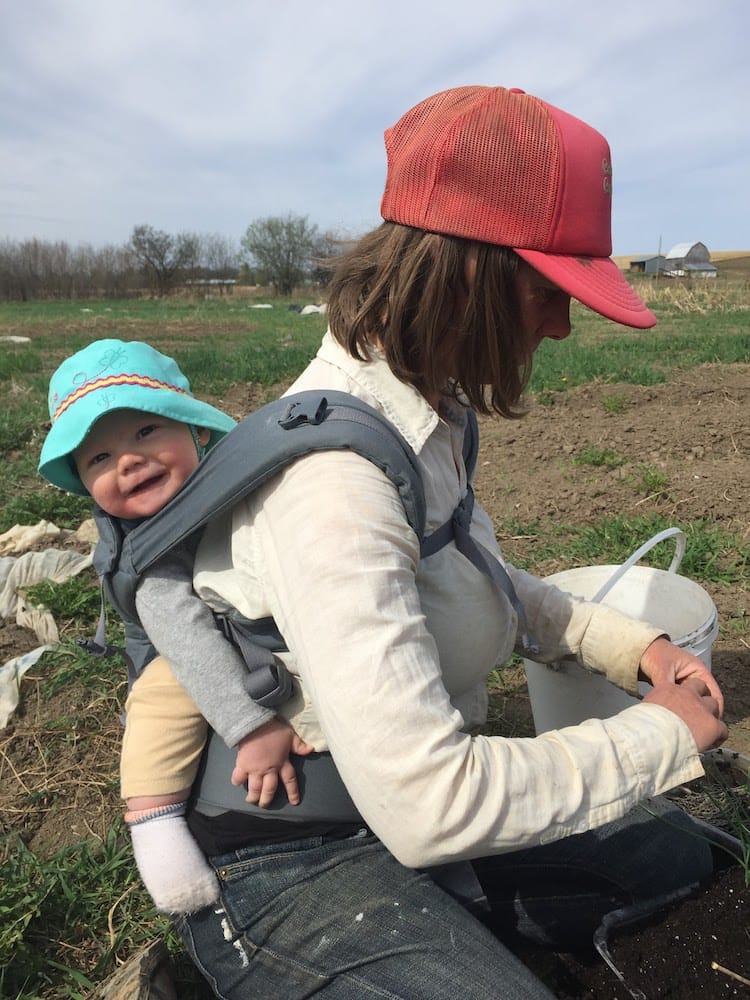 Indoors beside the wood stove with the sun shining through the window, it's almost possible to forget the frigid temperatures for a moment. I hope all of you have found cozy corners to stay warm this winter and hibernated just a little through the cold snaps. The days now begin to get long enough to hint that Spring is around the corner and seed catalogues are enticing me back into thoughts of summer. This winter I have had an extra incentive to hunker down and get some rest before the busy farming season is upon us as we're expecting another wee one in the Spring!
Needless to say, the upcoming season will require a few adjustments as we find a new rhythm with our newest family member (it's possible the farmer may need a few weeks to recover too). Making a plan has been challenging, as every baby is different but we hope that most of you will be willing to come along for the ride as we keep the farm running through what will surely be an exciting 2018!
To allow for a little more flexibility in the Spring, we've decided it's best to shorten the CSA to 16 and 12 weeks on the farm and in the city respectively. If all goes smoothly and we're able to start relatively early (meaning July in this context) we'll consider adding a few "Fall" shares. This will give us a little more wiggle room with start dates so I can focus my energies on planting in the first half of the growing season without having to worry about harvesting or driving for a few extra weeks.
I've adjusted the cost of the CSA to reflect the shorter season and registration is now open, please go ahead and use the signup form even if you are a returning member!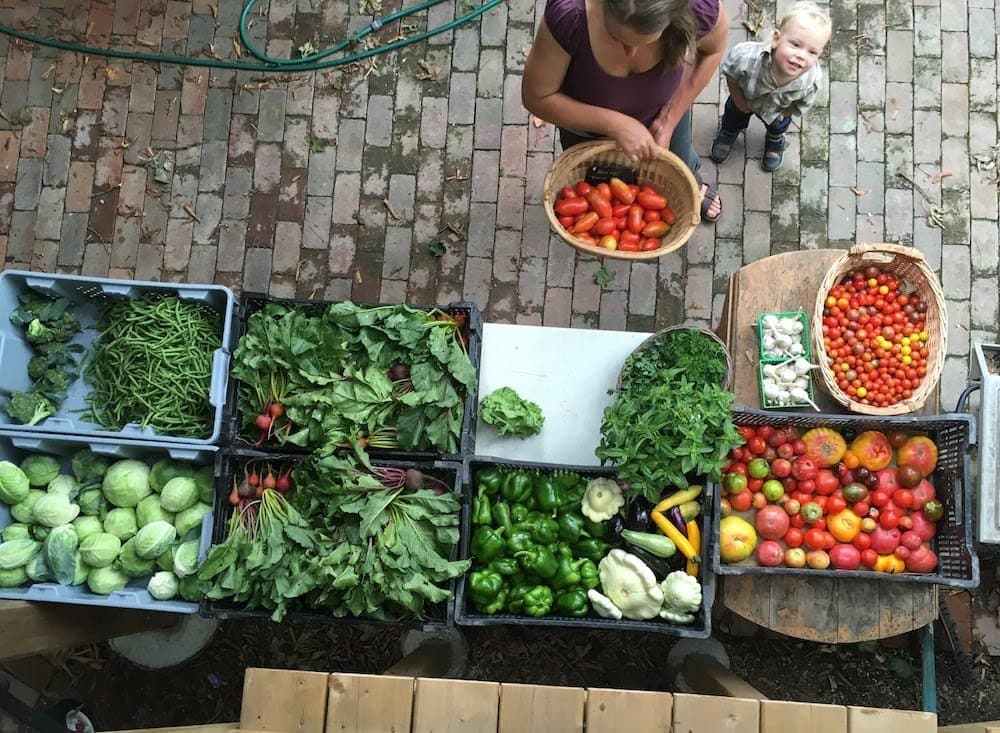 Here is the new break down:
Farm Pickup (16 wks)
Toronto Pickup (12 wks)
Small Share
Regular Share
Small Share
Regular Share
Total Cost
$296
$492
$258
$414
Due Upon Registration
$100
$100
$100
$100
Due April 1st
$98
$196
$79
$157
Due June 1st
$98
$196
$79
$157
If you're sending cheques please make them out to Jenny Cook, not to Knuckle Down Farm.
You can signup online here, email me at [email protected], or phone 647-928-5253.
Looking forward to hearing from you all and to a great season ahead.
Sincerely,
Jenny