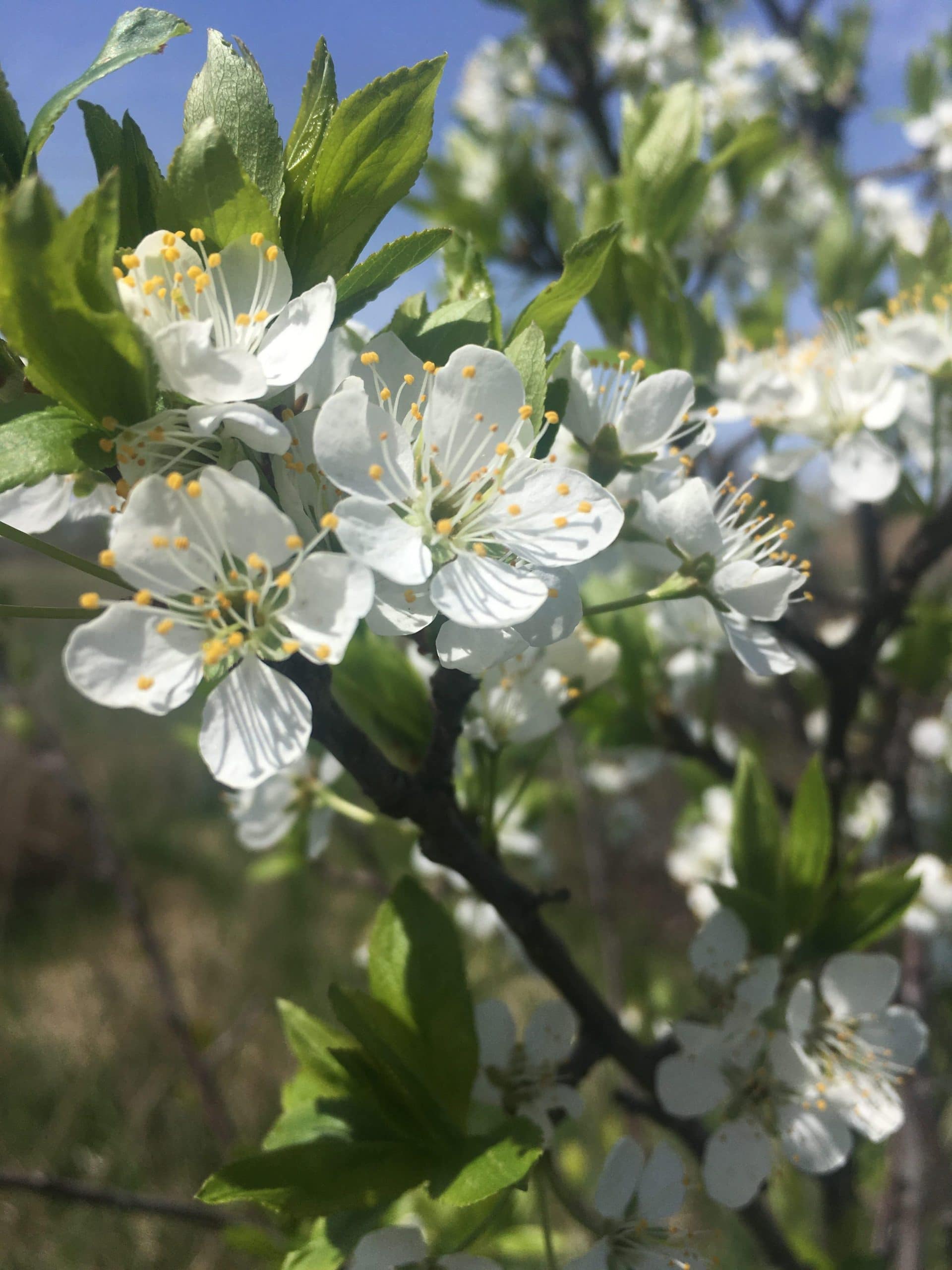 Before reminding everyone that there are still CSA shares available, let me introduce you to Knuckle Down Farm's newest family member! Maxwell James was born at home on April 21st in the wee hours of the morning. With him came the warm weather, which I am choosing to see as a sign he'll be a good little farmer just like his brother.
 Over the past two weeks, while Max and I have been getting a little rest, Peter and Ernest have been chipping in to help with the field work. I must admit though, this beautiful weather has me chomping at the bit! Speaking of the weather, thankfully the wild windstorm last week didn't blow away our greenhouse.   However, we were reminded how much we would love to have a windbreak on the North and West sides of our property. To that end, Peter and Ernest picked up a handful of trees from Golden Bough Tree Farm last weekend so we can begin again on what I'm sure will be a multi year project. Fingers crossed we won't have a drought this time!
As for the garden, the garlic is up and looking beautiful again this year and at least some of the raspberries and plums I planted in the fall have pulled through the cold winter. The seedlings in the greenhouse are looking happy and some will be ready to plant out into the field in no time. It may have been a slow start, but there will be a whirlwind of activity in the next few weeks that should keep us right on track for a bountiful season, now if only there were three of me!
Now that is out of the way, let me remind those of you who haven't signed up yet, there are still shares available! You can sign up right here.
Those of you who already have, thank you!