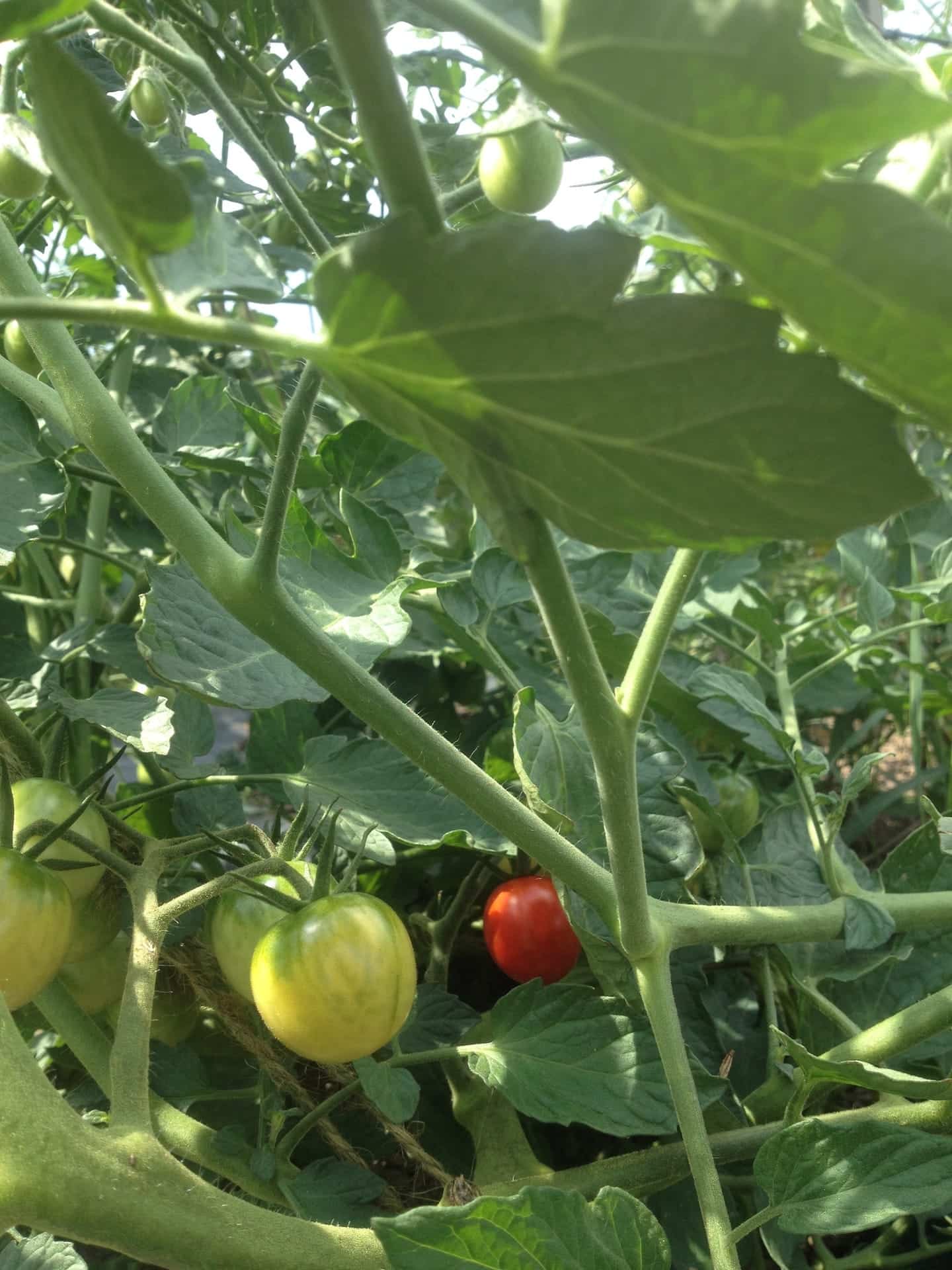 July is a time for catching up on the weeding and any fall seeding that still needs to be done and August is when the garden begins to fill up and harvests are plentiful! Well, I'm not sure all of the weeding will be done by tomorrow, but most of the fall seeding will be and we are making some good progress on the weeds. Now we just need a decent rainfall for those plentiful harvests! Everything seems a little slower than I expect if to be this season, perhaps a combination of the weather and our late start in the spring. Around the corner though, perhaps as early as next week August is promising to deliver beans and tomatoes!
In the meantime the summer squash and collards are thriving so here is a super simple but delicious recipe from Alice Waters for this week's share:
Sauteed Grated Zucchini or Summer Squash with Herbs
Rinse, dry and trim the ends of 1 lb zucchini or summer squash
Grate and layer in a mixing bowl, lightly salting each layer. Let stand for about 20 minutes. Drain the zucchini/summer squash in a colander or sieve, squeezing to remove as much liquid as possible.
Into a heavy-bottomed pan, over medium-high heat, pour 2 Tbs olive oil or butter
Add the zucchini/summer squash and saute, tossing frequently until lightly browned, about 7 minutes. Spread it out in the pan with a wooden spoon to help it brown. When it is cooked, take the pan off the heat and stir in:
3 Tbs coarsely chopped fresh basil (or other herbs)
1 garlic clove pounded to a puree
Serve hot or at room temperature
This Weeks Share:
Garlic
Summer Squash or Zucchini
Beets
Collards
Basil
Salad Mix
Herbs
A few other things, depending on quantities/quality
— Jenny