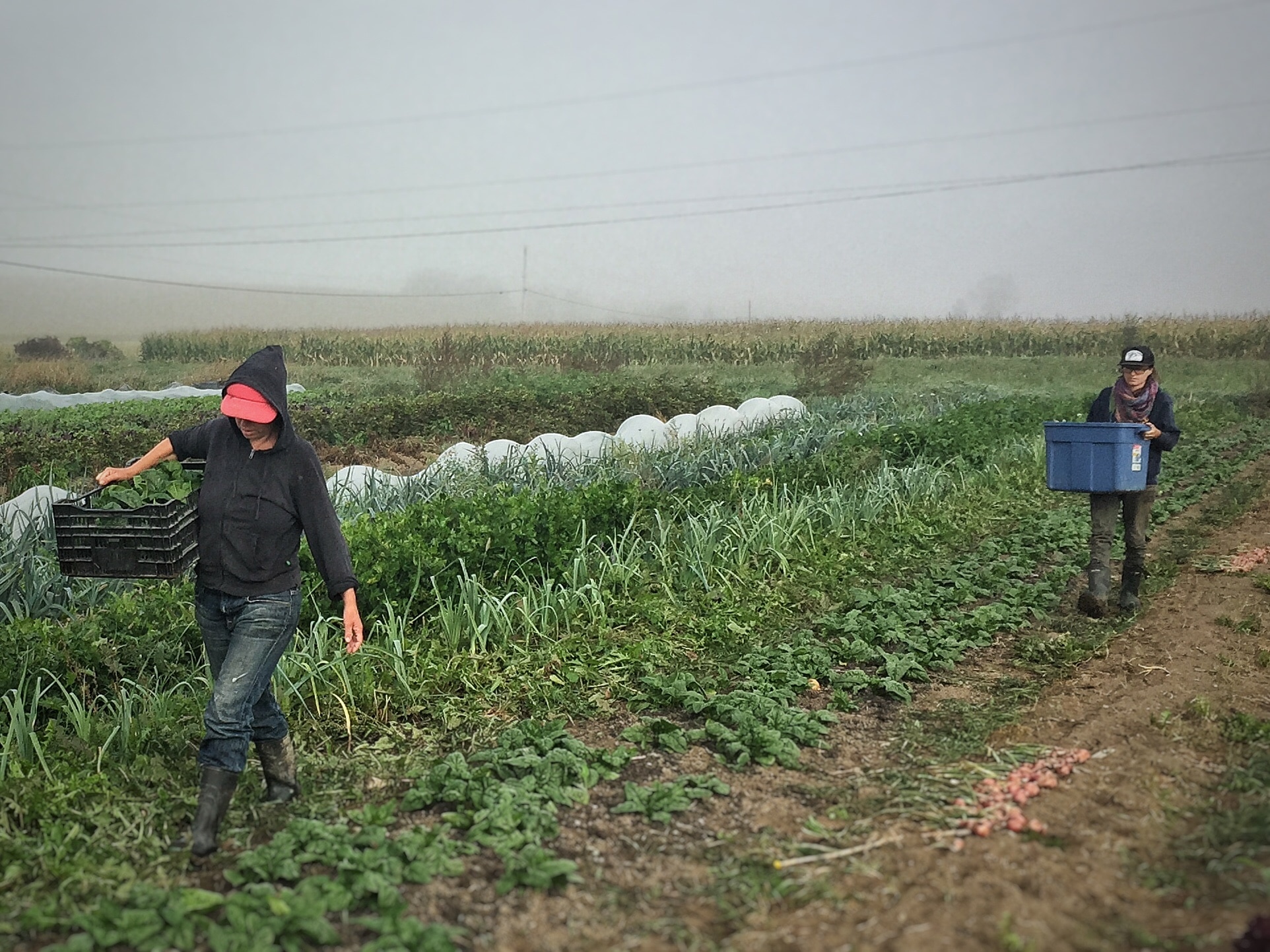 It will be a muddy harvest this week but at the end of September I'm not complaining about a warm rain. Although the temperature will dip a bit overnight on Wednesday, it looks like we might be frost-free for a while longer. Happy news for us if we can get a few more harvests done before having to cover everything.
That said, we'll pull the rest of the basil this week just in case, as it's always the first to go. It is covered in flowers and bees have been enjoying it so I will leave a few for them, but I'm sure you will enjoy it too.
We will also send lots of eggplants and peppers and what melons we can find for those who haven't had one yet. Beyond that your shares are looking positively autumnal.
Before it rained today and after planting a late cover crop of winter rye, Kate, Ernest and I dug a whole whack of lovely baking Potatoes for you. There will be some sweet Delicata Squash coming out of the squash patch too.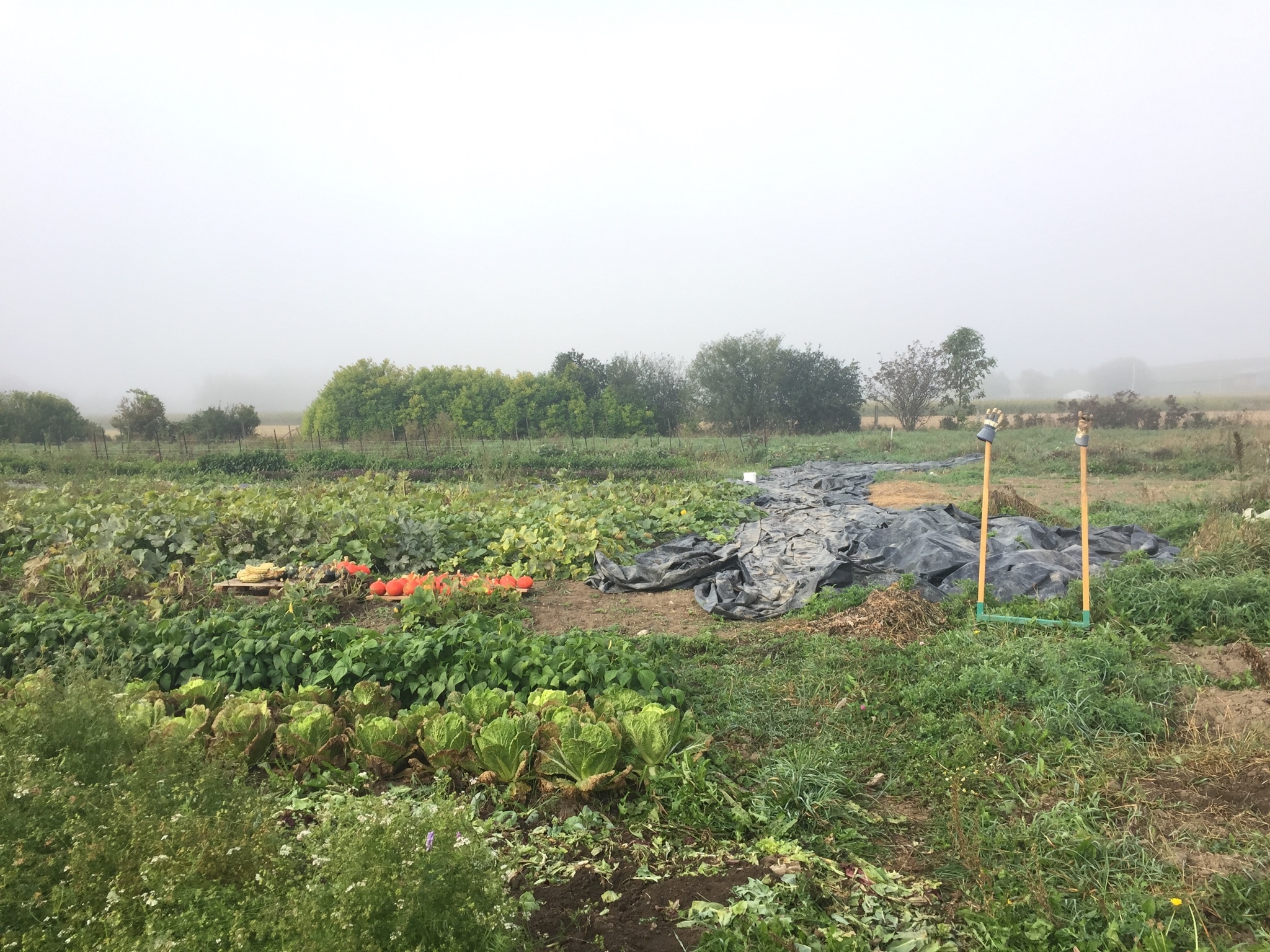 This Week's Line-up:
Lettuce
Carrots
Potatoes
Delicata Squash
Peppers
Eggplant
Melons (for those who haven't had one yet)
Celeriac
Swiss Chard
Basil
Mizuna or Mustard
Savoy Cabbage
Vegetable Recipes & Notes
For those of you who are new to Celeriac, don't let its funny looking exterior put you off. Also called Celery Root, Celeriac should be treated like a root vegetable with a nice celery flavour. One simple and delicious way to use them is to add them to your mashed potatoes.
If anyone has already eaten last week's bright orange squash I would love to hear how it was. It was a new variety we tried this year and I haven't had a chance to sample any. They sure looked pretty all in a row in the field.
Sincerely,
Jenny