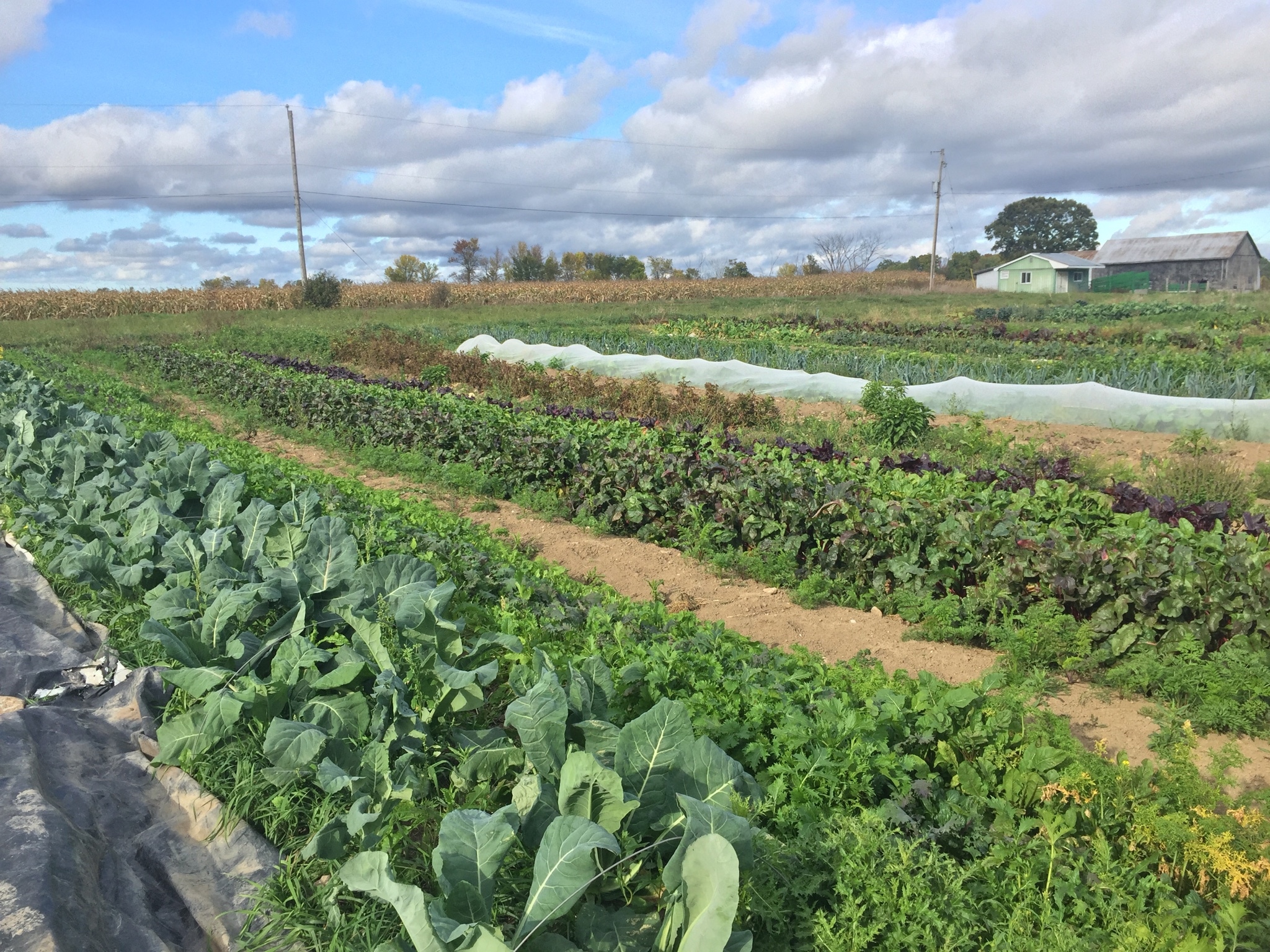 What a twist for Thanksgiving this year: Knuckle Down Farm is moving some chickens into the coop instead of the oven!
As the days get shorter, chickens tend to lay fewer eggs, so fall is an unusual time to bring laying hens home. On the other hand, when someone offers you chickens, that's the best time to take them.
We were spared any frost damage to speak of last week, so there will be a good harvest of Eggplant and Peppers again and even a few green beans for some of you. We wanted to clear a couple of our earlier beet beds out so that we can put them to rest, which means you will be getting topless jumbo beets for Thanksgiving.
In other news: time for pumpkin pie.
Spicy Salad Mix
Carrots
Spinach
Turnips
Pie Pumpkin
Onions
Celery (perfect for stock or stuffing)
Peppers
Eggplants
Spinach
Parsley
Vegetable Recipes & Notes
Gotta run, chickens are calling.
Sincerely,
Jenny