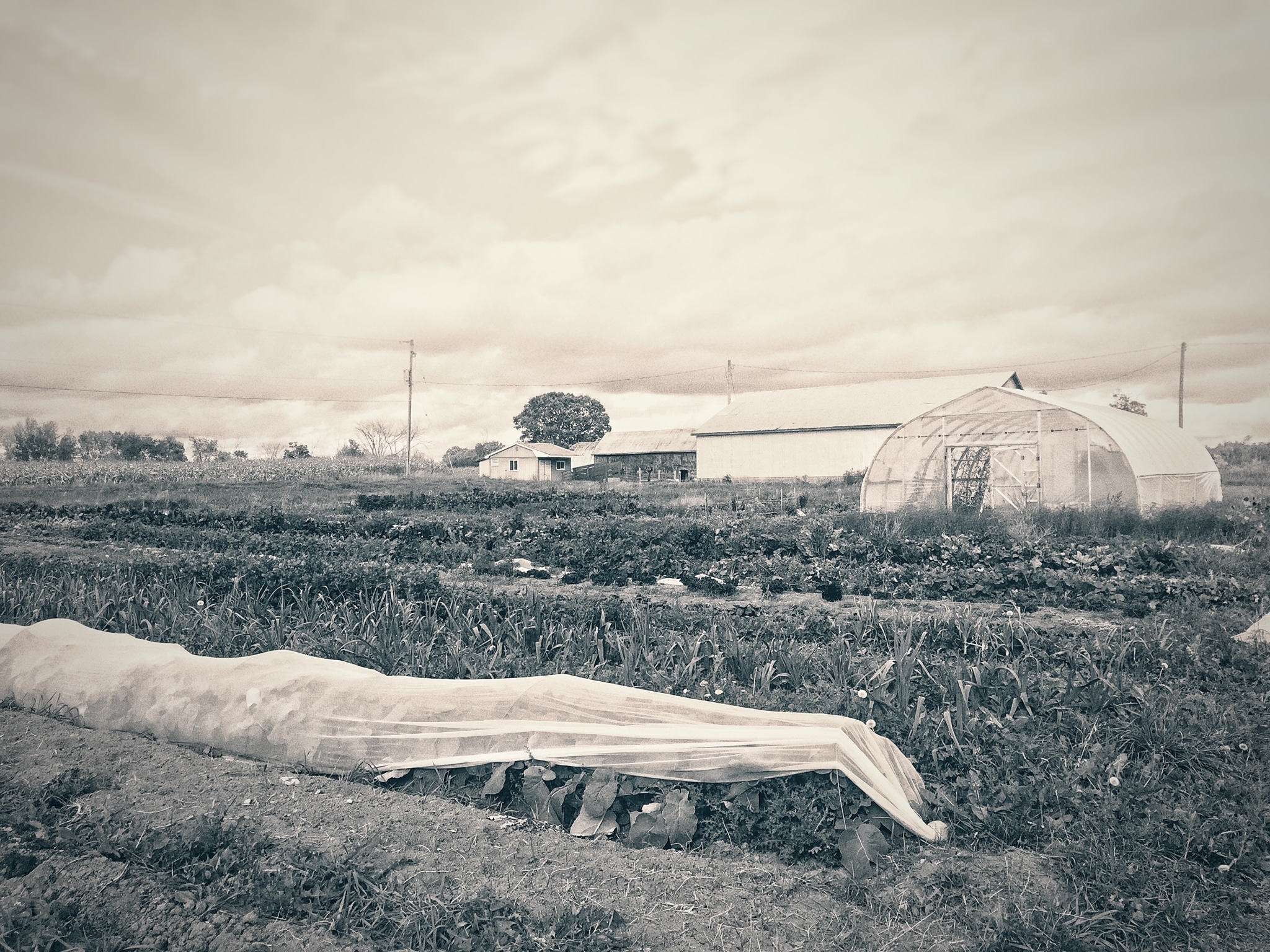 As another season comes to a close, I want to thank you all for being the best CSA members! Your enthusiasm for our vegetables keeps us going as the weeds keep growing back, the cucumber beetles eat our lunch, and even as the weather turns frosty.
Learning how to juggle the farm and Ernest has been the biggest challenge for me this season. I've had so much help from so many people, I can't imagine what I would do without them (I hope you all know who you are). If on occasion balls were dropped, I hope it hasn't effected your shares too much. [From what I can see, all the hundreds of heavy balls were deftly juggled with great aplomb. —Ed.]
As we all move into the winter and have some time for reflection, your feedback is always welcome.
We're sending a nice heavy share of roots this week to help you put a stew or two together before you run out of vegetables. You can come find me at the Dufferin Grove Market when you do run out, and I'll have special CSA customer deals.
It will be a muddy harvest this week, so we tried to get ahead of the rain and dig a few things today. The good news is we have Parsnips, the bad news is heavy clay soil and Parsnips means so many broken Parsnips. Apologies.
Thanks again for all your support! I look forward to next season what ever it may bring.
This Week's Line-up
Parsnips or Carrots for those of you who don't like Parsnips
Spinach
Assorted Winter Squash
Leeks
Potatoes
Assorted Cabbage
Kale
Watermelon Radishes
Beets
Parsley and perhaps a few other surprises
Sincerely,
Jenny