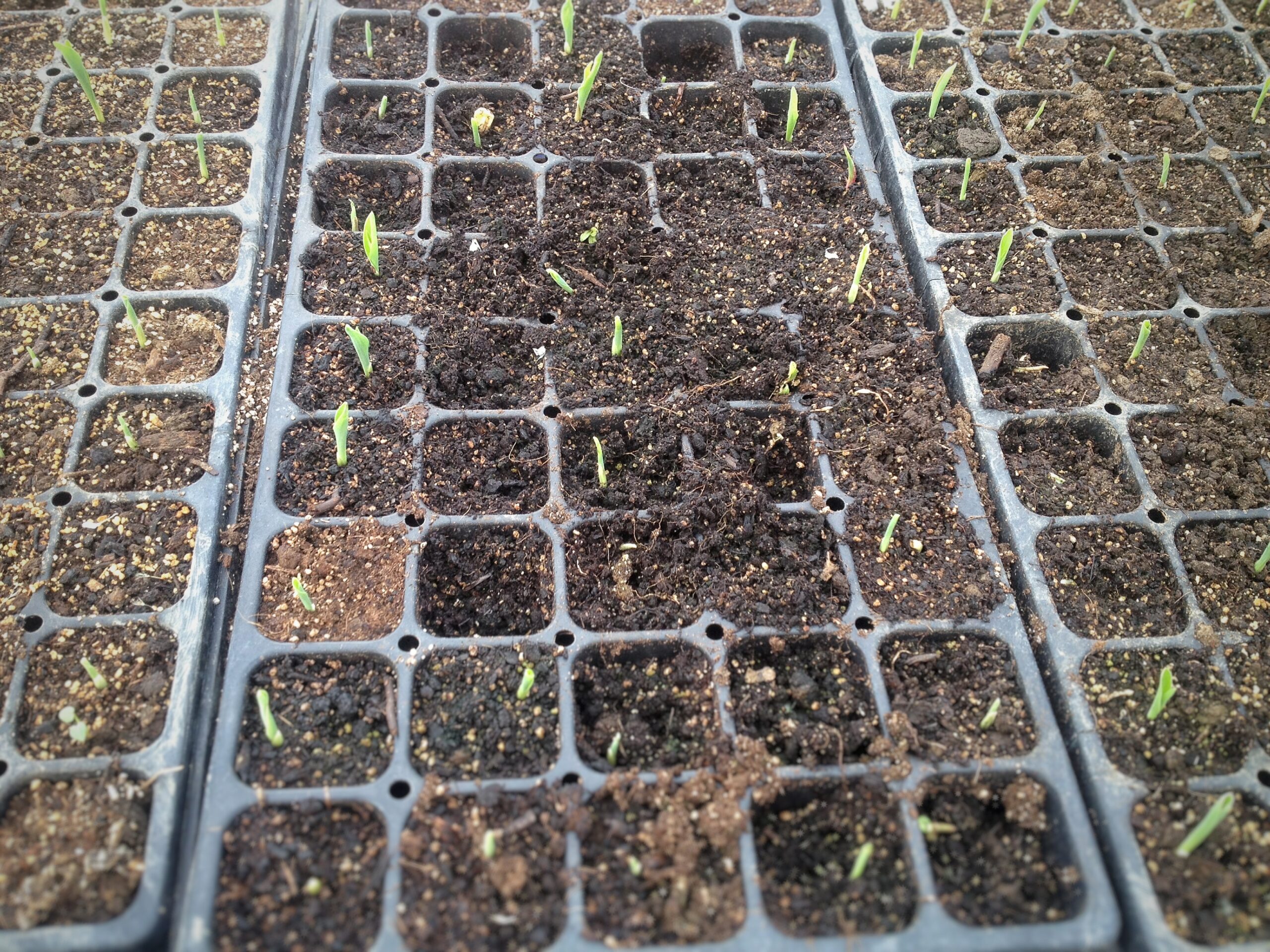 A healthy population of pollinators is something that every garden needs and an organic farm is no different. Because I haven't had the chance to add a permanent wildflower garden yet, sometimes when cooler season vegetables "bolt" (which is what we call it when something begins to flower too quickly), I like to leave them in the garden for a while to give the neighbourhood bees a reason to visit.
This afternoon I was happy to find a whole bunch of buzzing around the radish and kale flowers in the greenhouse. One day I sure hope to have bee hives on the farm. Unfortunately the bees weren't the only ones visiting the greenhouse though! I also found that someone had been digging around in the corn and even flipping over whole pots of herbs and a tray of squash. I'm not sure who the culprit is but it sure makes me feel like Mr. McGregor.
I hope everyone found their vegetables and enjoyed the first share of the season. The heat and lack of water affects all of the crops, giving them stronger flavours. Hopefully this manifests in subtle ways, but if you find your bitters a little too bitter, chalk it up to the 2016 terroir.
One of the crops that has been struggling with the heat is the early peas. There is a second planting just flowering now that I started during a bit of a cooler window, fingers crossed we still have a good harvest coming up. Speaking of coming up, some of our tomato plants are already covered in fruit! I have no doubt we'll have a good harvest there, now if only I could find the time to trellis them before they start falling over!
Some of what might be found in this week's line-up:
Head Lettuce
Escarole or Endive
Swiss Chard
Arugula
Kale
Spicy Salad Mix
Radishes
Bok Choi
Mini Broccoli
Perhaps Peas
Toronto members, I will try to hang around the pick-up table a little longer this week in the hope of meeting new members and saying hello to everyone else! I will likely be there until around 5pm, if you can't be there that early please feel free to drop by the market so I can see your lovely faces.
Sincerely,
Jenny
Pickup Times
Farm ~ Tuesday 3pm – 6pm
Toronto ~ Thursday 3:30pm – 7pm