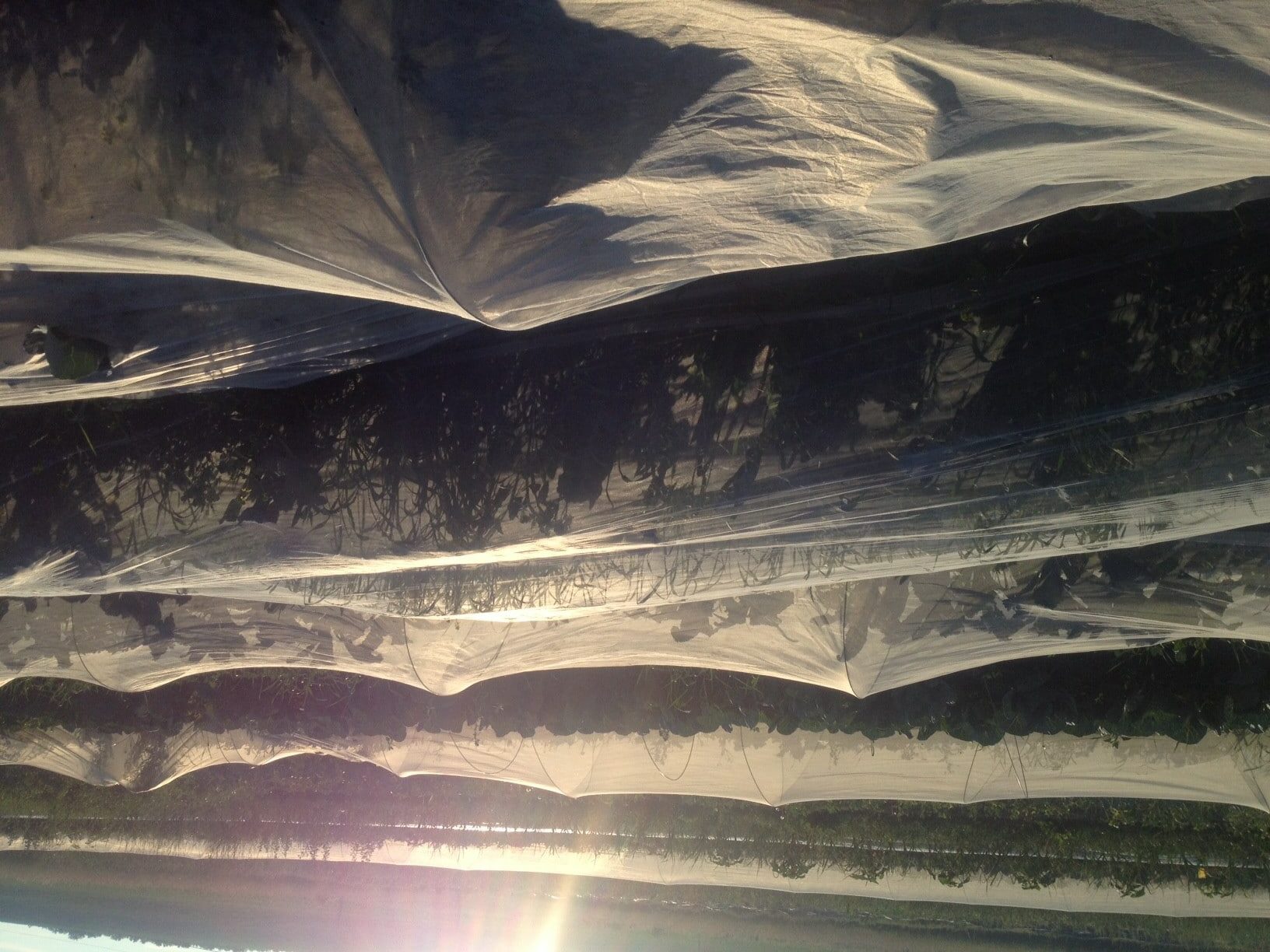 Another week rolls around and despite a few rain showers it still feels dry as a bone out there in the field! What a difference from last season [See 2015's Week 3 Knuckle Down News for fond memories of rain -Ed]. The crops that are protected under row cover are enjoying the higher humidity under there (the weeds don't mind it either).
Our neighbour took the opportunity to make hay while the sun shone last week, delighting Ernest and giving us a much better view of the deer and Coyotes that we didn't know were hanging out behind our house. Seeing a large Coyote (Coywolf?) saunter across the back field makes me feel good about finally fencing in our free-roaming chickens, even if they are a little nonplussed.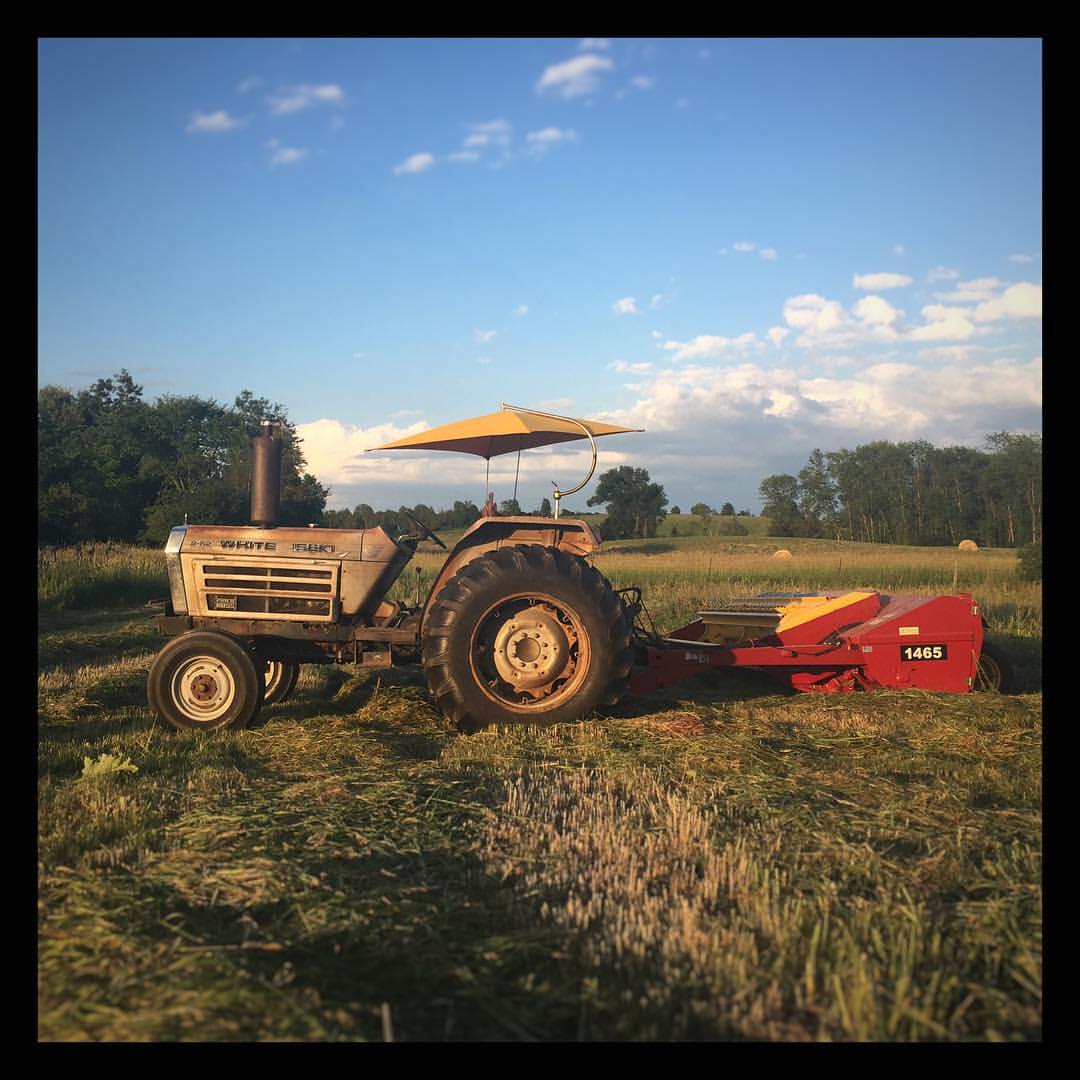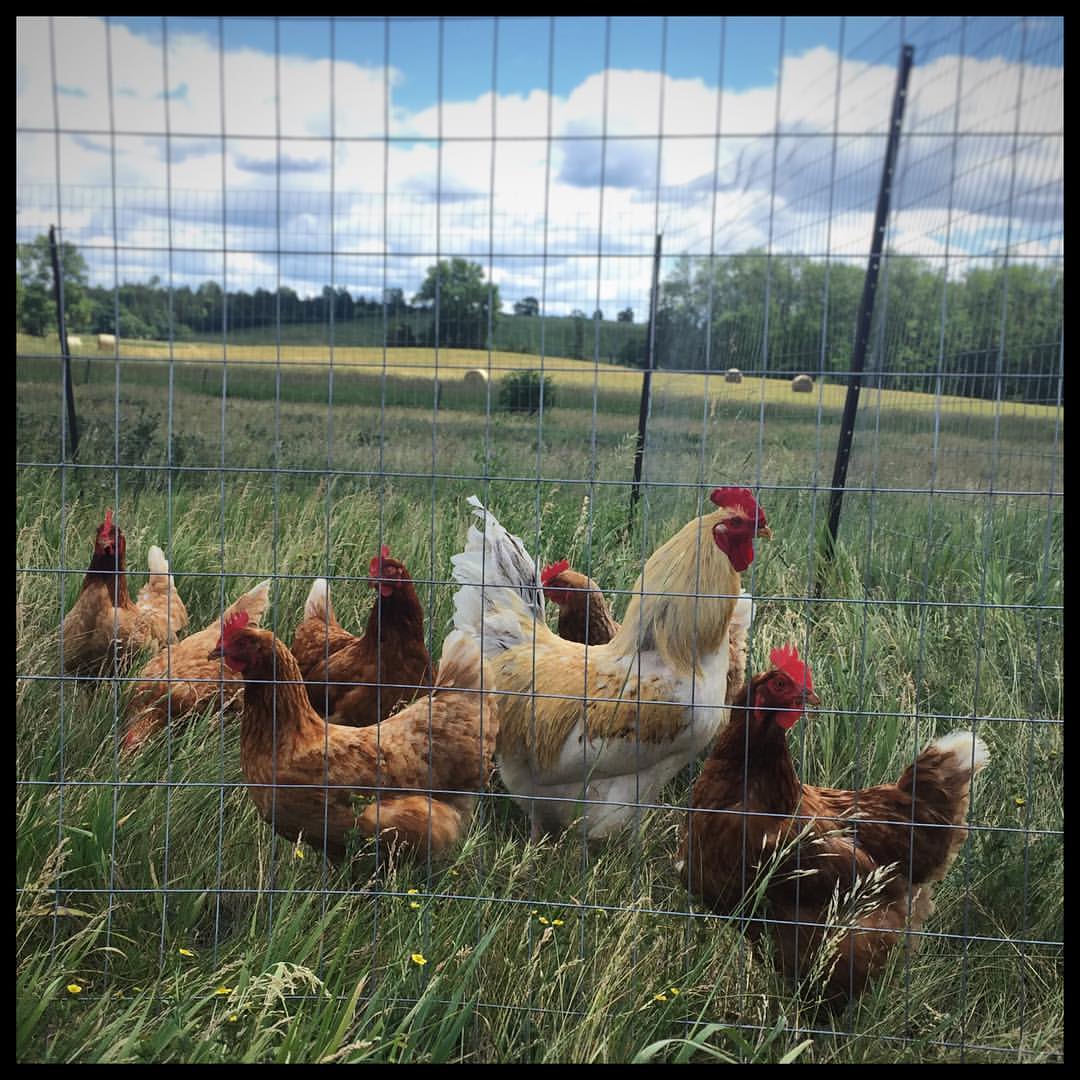 This afternoon a took some time to start stringing up our greenhouse tomatoes, they are already up to my hip and I hope we will start seeing some colour soon.
In the meantime, I hope you will all bear with me as we have another harvest heavy on the leafy greens. I might throw in some fresh garlic this week because you can never go wrong with sauteed greens and garlic.
This week's line-up : 
Leafy Greens
Fresh Garlic
Napa Cabbage
Who can say?
Vegetable Recipes & Notes
Have you ever tried roasting cabbage? Well you should! Napa Cabbage is a perfect cabbage for slaw or kimchi, but it is also a delicious side dish simply tossed with garlic, oil, salt and pepper and roasted. When the cabbage begins to brown around the edges it is done. The trick is not to burn the garlic!
For those of you who don't know, we're building a recipe section on www.knuckledownfarm.ca.
If anyone wants to add any recipes or has any recipe-related ideas, please let me know. Peter is always happy to add some more.
Note from Peter:  Please send whatever recipe bits you'd like!  Pictures, ingredient quantities, and steps make things easier for some but all is appreciated. Also, obviously, this week's newsletter title is my fault.
Jenny