The cold and rainy weather has given me a good excuse to spend some time in the greenhouse clearing out the beds and filling them up again with greens for winter. I'm still new to Winter gardening, so everything inside the greenhouse is a bit of an experiment. I'm hoping that some of the young plants I put in now will be able to survive the winter for some extra early greens next Spring. I'm also looking forward to a few winter salads when I will actually have some time to make them!
There are a few pepper plants (and even a couple of tomatoes) that are still green enough I haven't had the heart to pull them out, so you may yet see a few of those in your shares.
You won't be seeing any spinach though; it's usually so abundant this time of year but sadly germination in the hot dry soil just didn't happen. I hope you're enjoying all of the other fine fall greens instead.
In other news, if the cool weather makes you dream of hearty stews, I met some neighbours last weekend who raise certified organic, grass-fed beef. Please let me know if this interests you; if enough people are interested,  I'm happy facilitate.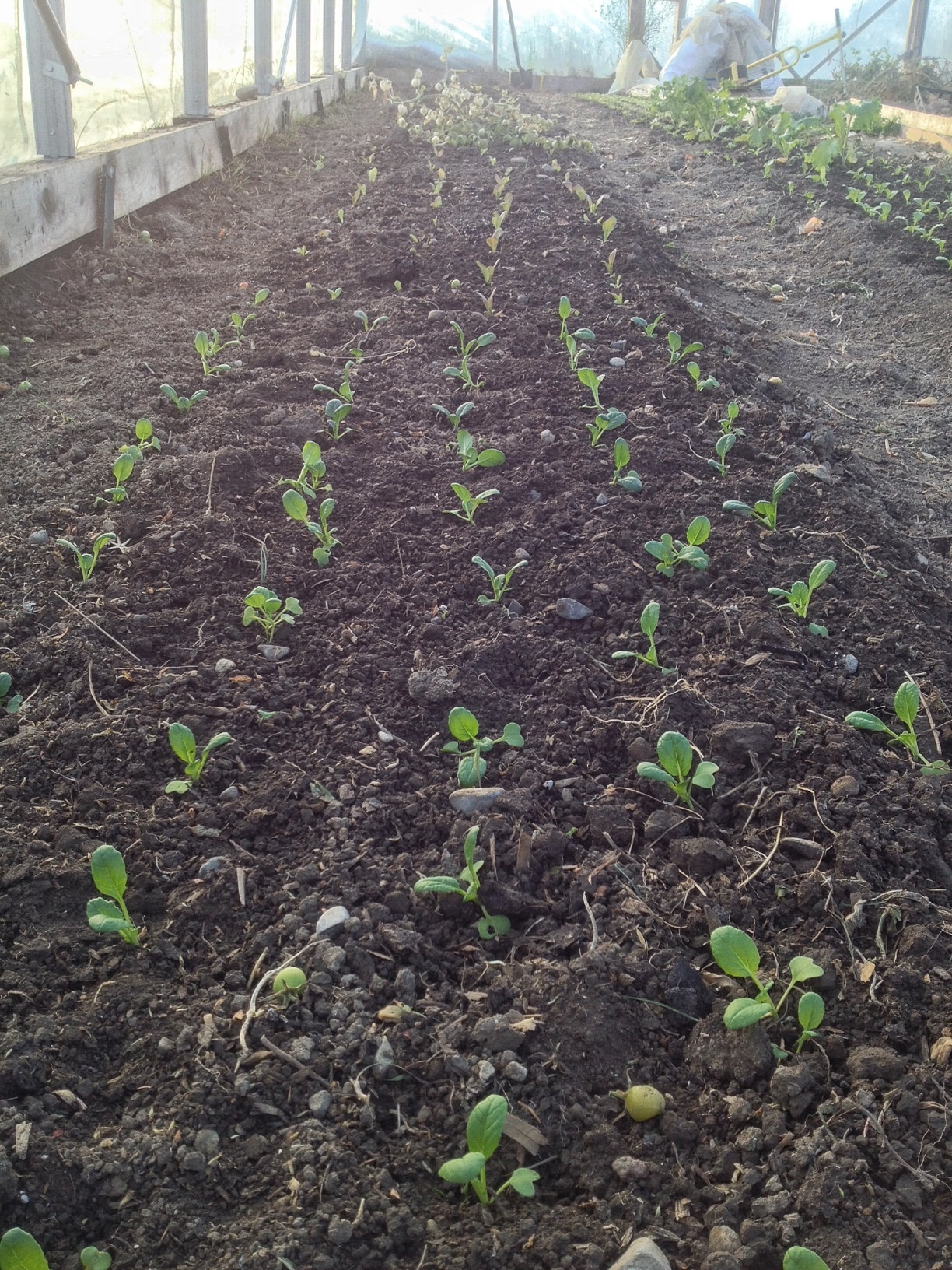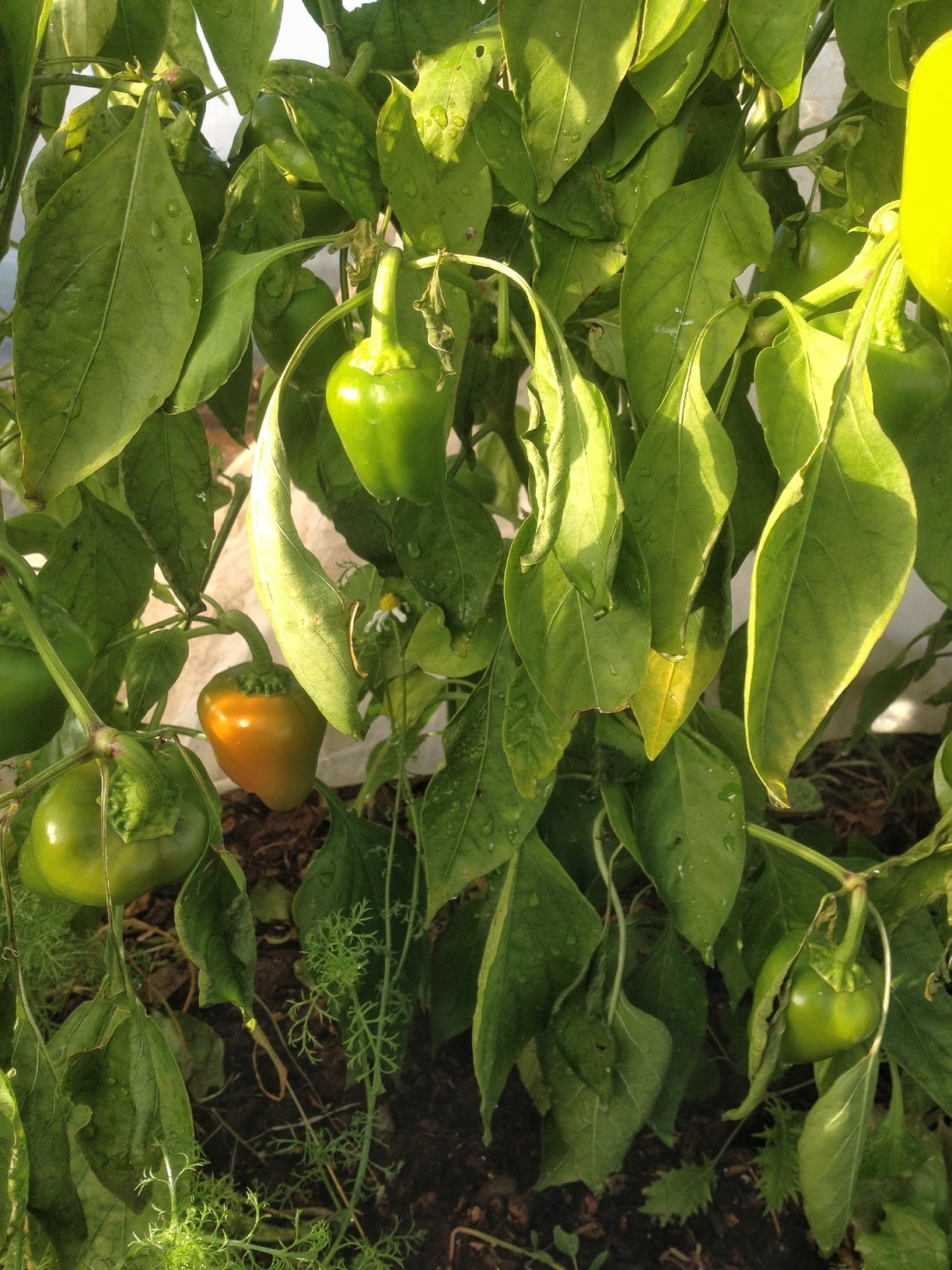 Some of This Week's Line-up:
Salad Mix
Delicata Squash (from Woolerdale Farm)
Radishes
Onions
Swiss Chard
Leeks
Herbs
Sincerely,
Jenny