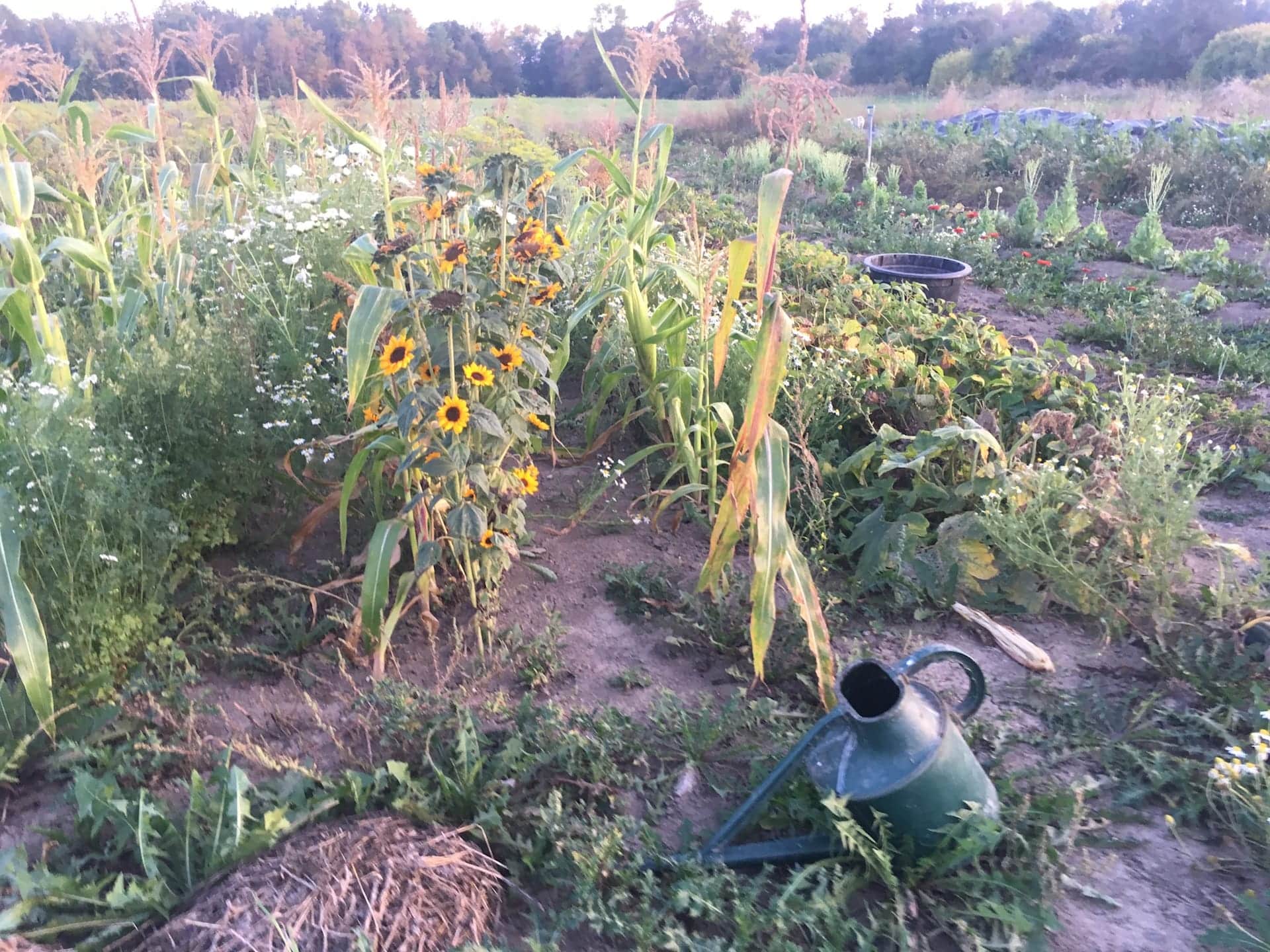 We sure could have used this heat a month ago, but even if it's too late for the tomatoes, it isn't too late to go to the beach! Ernest, Peter and I took Sunday off to do just that and it was a perfect day to just sit in a the lake. Today is much the same though, and as tempting as it is to head back to the water, I am trying to think of a few jobs that can be done in the shade so I can keep from melting.
One good thing about the heat is that I've finally found some ripe melons! It might be a case of too little too late though, as the vines are dying back faster than the melons are coming along. I'll send along what I can this week and if it isn't enough for everyone, I may have to ask some of you to wait 'till next week with fingers crossed. The corn is similarly spotty, I will send along some if I can, but it isn't going to be a stellar harvest this year.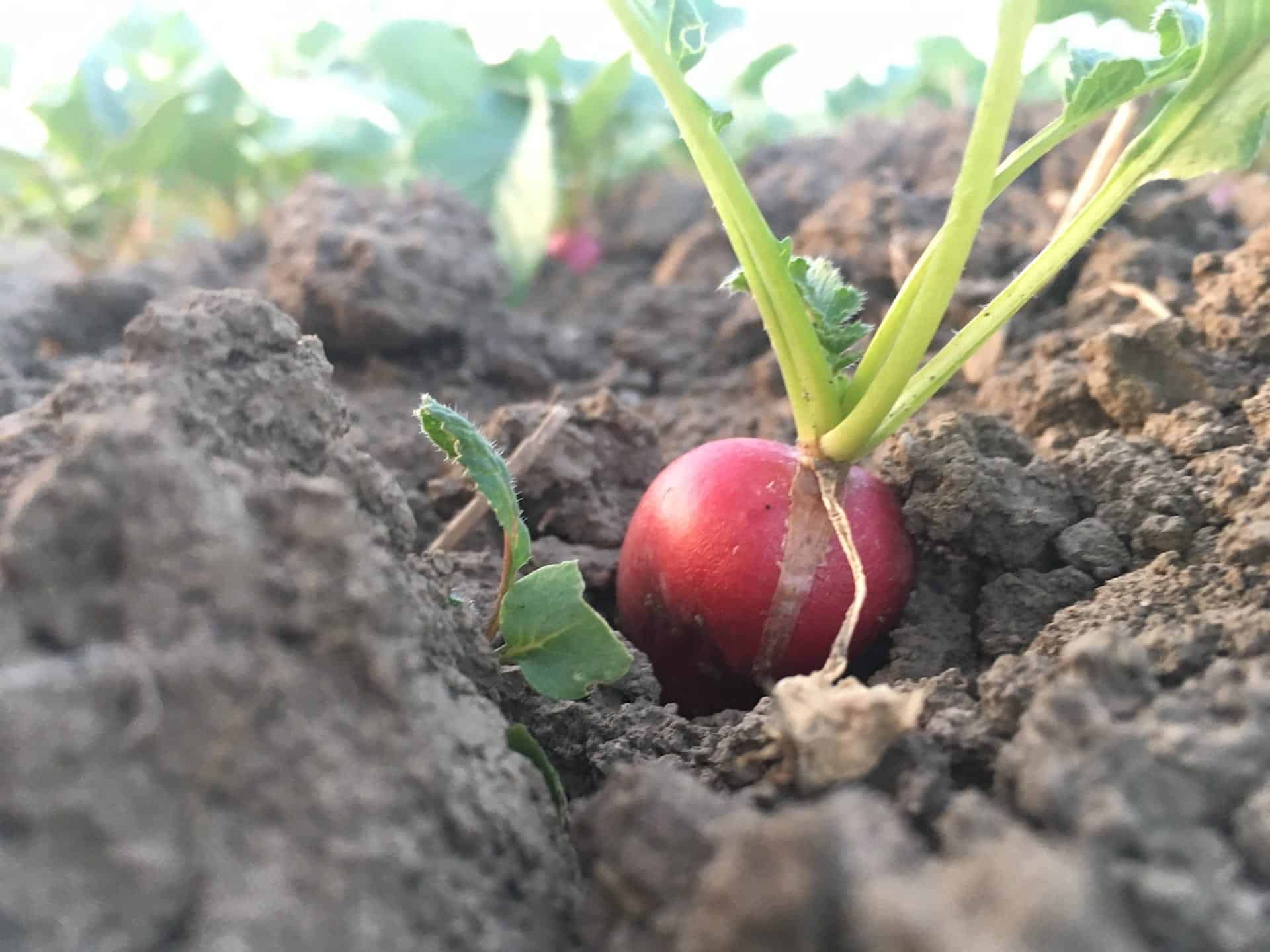 Speaking of things that are missing from your shares, some of you may have been wondering about the lack of broccoli and cauliflower this year. Unfortunately, our fall crop met the same fate as the spring crop and I'm sad to say there are no heads on any of the plants. Swede Midge is a new pest to me and with a 100% crop loss rate in the broccoli and cauliflower as well as 90% in other fall brassicas like collards and kale I'm definitely going to be learning all I can about it over the winter. Thank goodness we were able to get some healthy Kale and Kohlrabi seedlings from our friends over at Footstep Organics.
On a more happy note, there's a beautiful crop of fall Radishes, Rutabaga and Mustard Greens, and the Radicchio is coming along too. The Onions and Leeks are looking good and we still have enough Sweet Carrots and beets to last us for a while.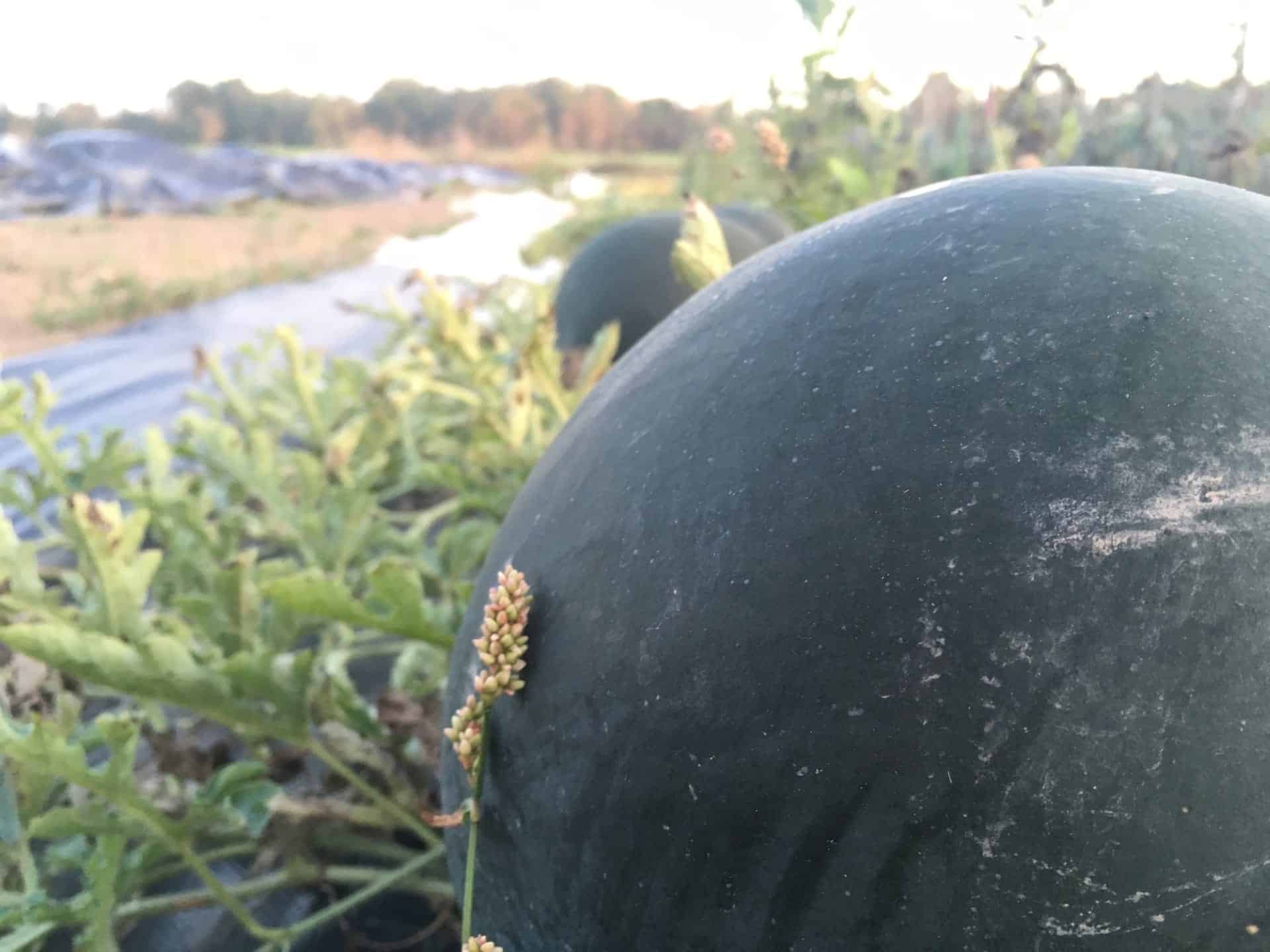 The last couple weeks there have been quite a few leftover vegetables for me to pack up at the end of the day, just a reminder that if you can't pick up your share please let me know so I can distribute your vegetables elsewhere or just save myself a little stress and not harvest them in the first place!
This weeks shares:
Carrots
Lettuce or Salad Mix
Radishes
Mustard Greens
Tomatoes
Peppers or Eggplants
Shallots
Garlic
Melons
Herbs
— Jenny
Lucy, the eponymous Organic Pest Patrol: