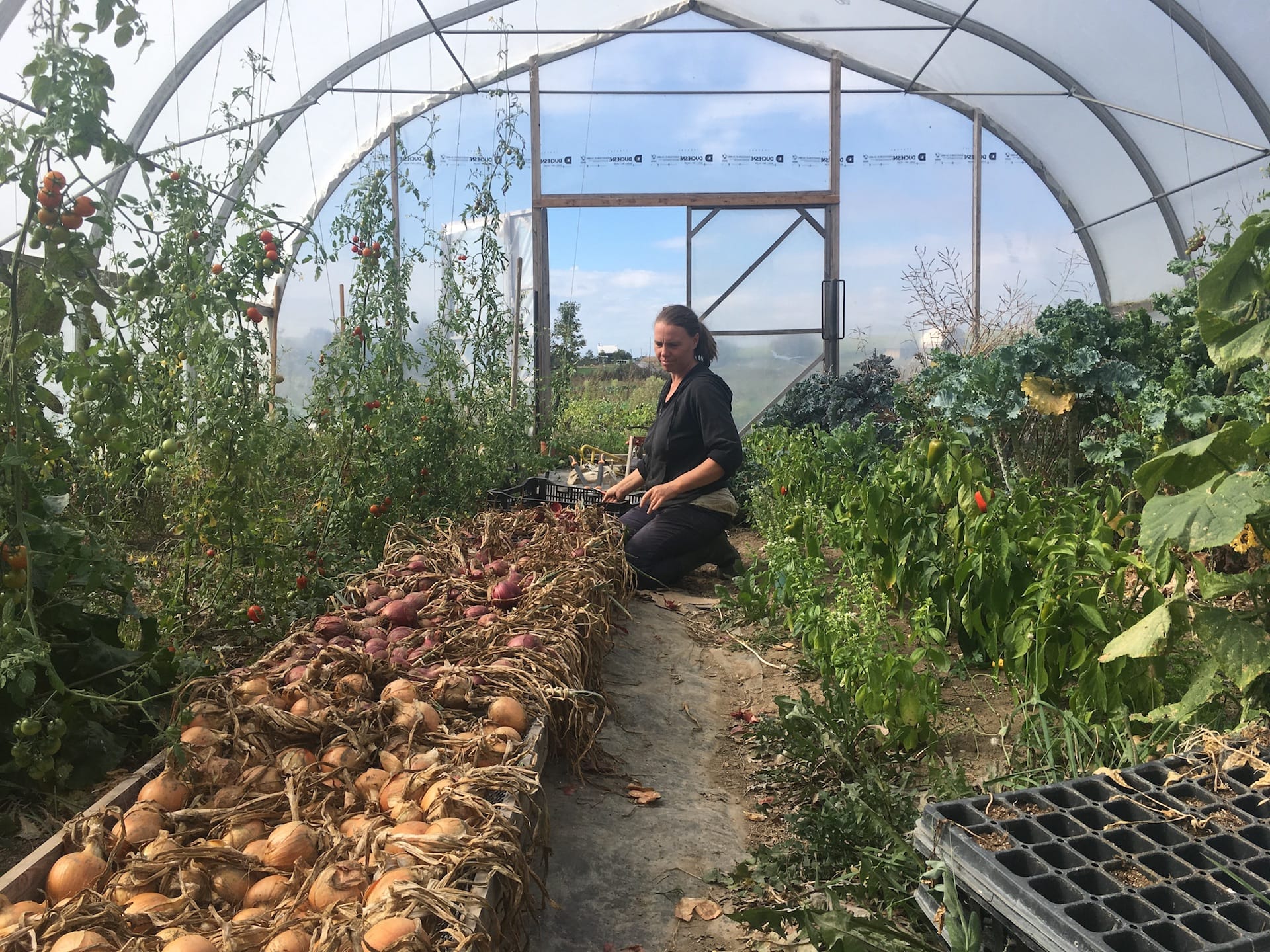 Hello and Happy February & Happy 29 Days to Spring,
2020 CSA shares are now available! Register here.
The greenhouse is starting to beckon to me from under the snow so it's time to shake off the winter sleep, stop dreaming about this season's garden, and get my hands back into the soil.
Looking through my notes from last season and putting together my seed orders always helps to get me excited about Spring.
The abundance of lovely Spring lettuces, enough sweet cherry tomatoes for everyone, and learning that my CSA members enjoy pea shoots are some of the things I noted. I'm also glad to know that many people enjoyed the flowers, having them in the garden always brightens my day. If there was something that you loved (or didn't love) please let me know as now is the time for planning! Email, phone, text, fb, farm visit, and homing pigeon are all great ways to contact me.
There were of course some challenges too: water, labour, timing, time.
I have a few things in mind that I hope will make the farm less vulnerable to both the predictable and unpredictable challenges of 2020.
First on the list, looking for someone to join me for the season! Ernest insists he will be helping me this year, however I also have a job posting up and I would love it if you could help me share it as widely as possible. Link: http://www.foodwork.ca/jobs/summer-jobs-market-gardening-and-organic-farming-56077
Toronto members, there are also some changes afoot for this season that I want to let you know about. This year, in an attempt to give the boys a wee bit more of a summer holiday and to give myself more time to focus on the garden, I'm going to offer a ten week fall CSA in Toronto, with occasional opt-in weekly boxes before then. I'll still be coming to market in the city some of the weeks before that, and I want my members to get first dibs on veggies. I'll send more details as I work them out, but for now just know plenty of veggies will still be coming your way, so don't fret too much!
For those of you who pick-up on the farm, the season will run the usual twenty weeks. I have a few little on-farm perks planned so stay tuned for those. That's all for now, I look forward to growing for you again.
p.s. If you were one of the people who chose to put your week twenty discount toward this coming season, you can still register as usual and simply subtract it from your deposit. If you aren't sure, don't worry I have your name on my list, so I will let you know if you pay too much 🙂